April refreshed her skills, gained confidence and landed a job as an HTML/CSS specialist
April was working in web development and in need of a learning resource to help keep her skills up-to-date when she stumbled upon Treehouse. Soon April found herself not only retaining more knowledge but also having a lot of fun learning and applying it. In turn, this not only expanded April's skill set, but also her confidence in her abilities. Although her initial goal was to refresh her knowledge and relearn HTML and CSS, with Treehouse April surpassed her expectations and was able to move onto learning more advanced concepts and programming languages. With these new skills and confidence, April landed an exciting new position as an HTML/CSS specialist and is looking forward to taking on new challenges and continuing to grow her skills.
Are you ready to start learning?
Learning with Treehouse for only 30 minutes a day can teach you the skills needed to land the job that you've been dreaming about.
Start A Free Trial
All of the things I learned with Treehouse are all needed in my new position - I can truly say that I wouldn't have this new job without Treehouse.
What first drew you to the web industry?
My college roommate freshman year had a boyfriend who was a web developer. He taught me how to code my own website in Geocities and I thought it was neat - plus I liked problem-solving and knowing a "secret" language that not everyone knew. Several years later, I was working in a marketing department and the IT manager asked if I knew HTML because the company website was out of date - that was my career officially began.
What work were you doing when you first joined Treehouse & what encouraged you to learn with us?
I was doing web development at yet another company and trying to just learn more about coding by taking continuing education classes online. I stumbled across Treehouse and it was much more fun than the classes I'd been taking - plus I found I retained the knowledge better (which then boosted my confidence). I soon started tackling things like Responsive Design - and really having fun with it!
You recently landed a job as an HTML/CSS specialist. Tell us a little about how your career has evolved since learning with Treehouse and the work you're doing now.
I'm really excited. When I started learning with Treehouse a few years ago, I was just trying to re-learn HTML and CSS the right way. Sometimes when you are self-taught you pick up bad habits without knowing there's another, better way to do something. Since then, I've learned things like CSS3, HTML5, Responsive Design, Frameworks and even tackled a bit of JavaScript. I was able to recommend changing the company sites to responsive design - and back it up with the skills to do it. And when my career changed paths for two years, I was able to come back and refresh myself again - and it was almost like I never left the industry! All of the things I learned with Treehouse are all needed in my new position - I can truly say that I wouldn't have this new job without Treehouse.
What has the value of a Treehouse education meant to you?
The greatest thing Treehouse has given me is confidence. For about ten years, I was the only web developer in my company (I just outsourced anything over my head to contractors). Since I had mostly taught myself to code, I didn't have the confidence that I was doing everything right. When I tried to learn new things, I would get overwhelmed and decide they were too hard for me. The Treehouse instructors have this way of teaching where you finish and you're so proud of what you've done. Plus, you know it's current, relevant instruction. In an industry like this, if you take four years to get a degree at a college, the things you learned your first two years may already be irrelevant. You can trust that what Treehouse is teaching you will work right now if you go out and code a site.
What are your plans for the future, and what's up next on your learning path?
My plans are to learn as much as I can in this new position and to grow my front end development skills even more. I do have a little PHP/MySQL knowledge - maybe someday I'll get back there. For now, I just want to tackle the things I used to think were way out of my league.
Is there any advice you'd like to share with new students who are just starting out?
Trust the process. Treehouse has created a great system that works if you just keep at it. And if you're just not understanding something, keep watching the videos and reach out for help. They are actively involved in creating the coders of the future.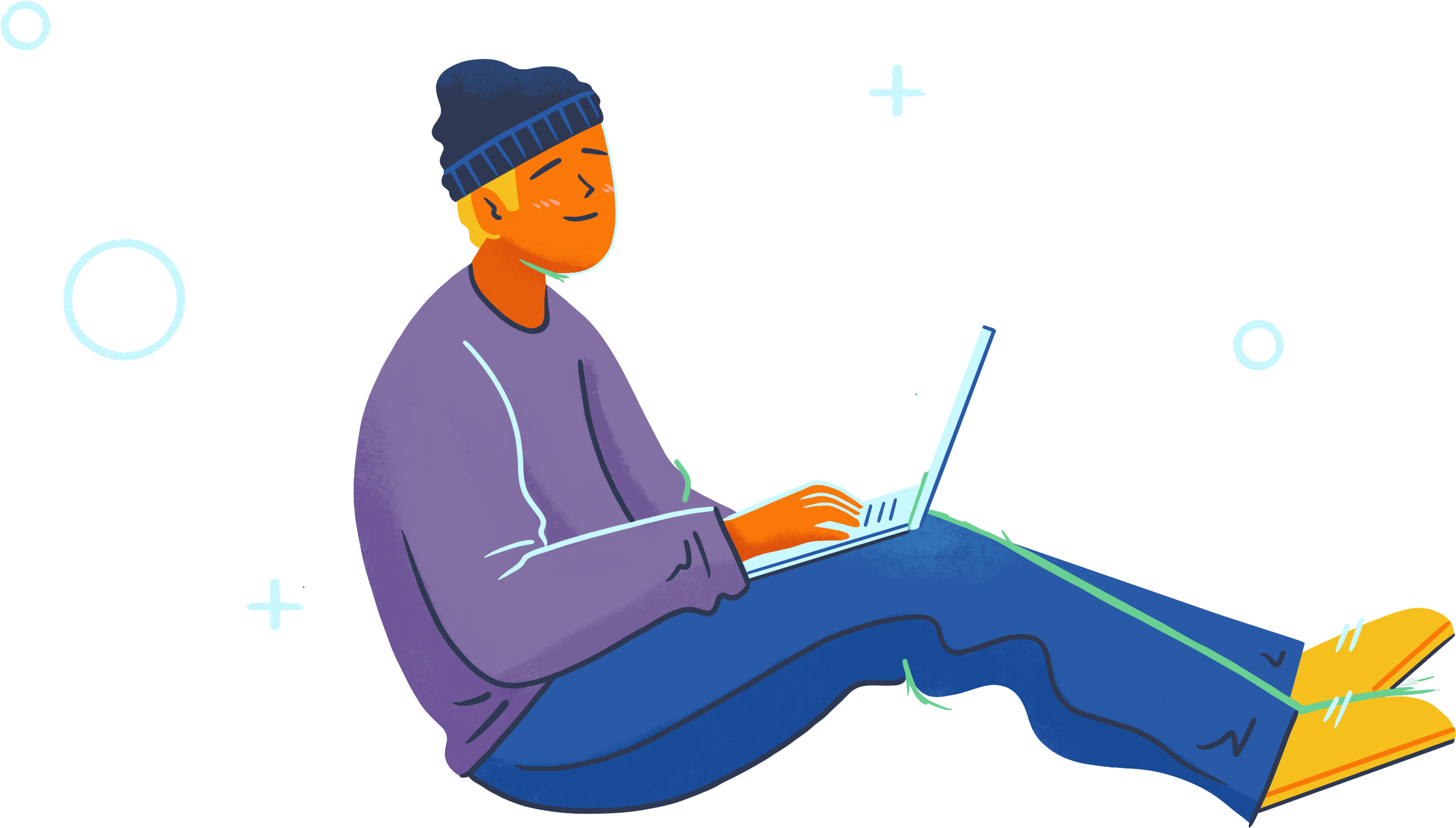 Are you ready to start learning?
Learning with Treehouse for only 30 minutes a day can teach you the skills needed to land the job that you've been dreaming about.
Start A Free Trial