Operation Code is changing the lives of thousands of veterans, military spouses, and service members.
Are you ready to start learning?
Learning with Treehouse for only 30 minutes a day can teach you the skills needed to land the job that you've been dreaming about.
Start A Free Trial
Operation Code Is Born Out of a Need for Community

Operation Code is a career development community for veterans, military spouses, and service members who are committed to becoming software developers.

There are over 10,000 members of the community spread out across the globe. The major chapters are in Seattle, Portland, San Diego, the Bay Area, Texas, New York, and more. Operation Code has always been a remote-first community, allowing them to reach anyone who needs a coding community.

The organization was founded in 2013 by an Army Captain named David Molina. As he was exiting the Army he began teaching himself Ruby on Rails. Immediately, David ran into several challenges with learning to code as well as reintegrating into civilian life.

At this time, there weren't a lot of resources online to learn to code easily and there was no community he could be a part of to help motivate him to look for work in tech.

Fortunately, while he was trying to teach himself how to code he found a few other Veterans who were trying to learn. They formed a group in Portland and started helping each other move forward with their tech careers. Before they knew it, the group got bigger and bigger, and they were looking at becoming an official not-for-profit organization.

In 2015, Operation Code obtained its 501(c)3 non-profit license. Even though David Molina planted the seed of the organization, it began to grow in a grassroots way, starting with the original group and taking on a life of its own as more and more people joined.

The work Operation Code is doing is changing the lives of thousands of people. Let's dive into how they do it!




The Operation Code Identity

The identity of Operation Code is focused on how to get into and grow in tech after exiting the military community.

Exiting military service is incredibly tough. It's difficult during the transition to civilian life and be left in a cultural vacuum where it's unclear how to progress.

It can be difficult to get a job, to find something that you're interested in, as well as maintain the job and grow within that. Operation Code realized that not only do Veterans need new skills, but they also need coaching and career training to help re-orient them to the whole new world they've entered.

Some of the services that Operation Code provides are:
- Career development
- Tech skills
- Workforce development and awareness
- Creating paid apprenticeship programs
- Training hiring managers about issues surrounding Veterans
- Training hiring managers about how to expand diversity and employee retention

Operation Code has literally saved the lives of hundreds of Veterans that didn't have the community to support them as they went through the massive transition of exiting the military.

Operation Code is not just teaching people tech skills but they're giving them a purpose, a place to serve, and a place to give back.




Operation Code Is Involved in Advocacy

Operation Code does a lot of outreach and advocacy, beyond just helping their community work on tech skills. This kind of work promotes systemic change that is incredibly significant as the world of tech rapidly develops.

Operation Code advocated to Congress and helped establish an educational bill called VET TEC. VET TEC is a special benefit that enables Veterans to pay for coding boot camps, rather than have the only option as a 4-year degree that was covered under the traditional Post-9/11 or Montgomery G.I. Bill benefit. Previously, veterans were not able to access coding boot camps upon exiting the military.

This makes it so that people can do a quick 6-month to a year-long in-depth training, and enter the workforce within 1 to 2 years. This is better than a regular 4-year degree, which was not preparing people for industry while also expensive and time-consuming.

Operation Code successfully lobbied for more flexibility in education spending. They've also advocated for the Military Spouse Hiring Act, which allows employers to reap tax benefits for hiring military spouses.

Advocacy work is an important part of helping the military community establish a new foundation in the tech industry. It's deeply important to make sure the systems provided to support veterans actually keep up with the changing landscape of careers.




The Operation Code Scholarship Programs

Operation Code has four scholarship programs: Udemy, Coursera Google Certifications, Secure Code Warrior, and Team Treehouse.

Operation Code recognizes the challenges experienced by everyone and hopes to get everyone involved in transitioning their life. When it comes to the typical benefits someone receives upon exiting the military, military spouses don't get the same benefits as those who were on in the service.

This means that when military spouses are trying to get into tech they don't have the same resources available to them. For this reason, Operation Code provides the same scholarship opportunities to people who served or currently serving.

Operation Code has 50 learning licenses with Treehouse available. To get their community involved in the scholarship program they announce availability in Slack, which is the communications platform for community-building at Operation Code aside from the in-person chapters.

The Slack community has 10,000 members, and it's growing around 33% per year. Not only do they have Veterans and military spouses, but they also have civilians who work in the tech industry and want to give back to the military community and mentor others.

In order to apply for the scholarship, you need to be either a service member, a Veteran, or a military spouse. Civilians don't qualify for any of the scholarship programs, but they can go to the workshops for free. They can ask for help, and they can do peer programming if they need to.

It's incredible how today's remote world can take care of anyone who needs a specific community. Even if someone is outside of the U.S., if they don't have a strong coding community around them, they are still able to participate in communities like Operation Code and benefit from the peer camaraderie that can be found there.




Operation Code Students Tailor Their Treehouse Education to Their Needs

Operation Code facilitates folks to take courses on Team Treehouse. The students can look for the courses they want to learn about and they go from there to expand their skill set of choice.

This works well because everyone's goal in tech is different. Some people are looking at front-end development while others are looking at Python programming. Operation Code allows recipients to tailor their education to the different areas they want to work in.

That's what the Operation Code mentorship program is all about too. If the team notices that one of the scholarship members isn't using the material provided, that tells Operation Code that they need a little bit of guidance. Mentors will reach out to these students to make sure they are doing well.

Most of the time, students fall behind in their work because people need community, encouragement, and mentorship. The mentorship program is also immensely useful because the mentors can help students with mock interviews, technical interviews, whiteboard interviews, and algorithm prep.

At Operation Code, the mentors really try to walk people through their learning journey because they know it's very intimidating. The interviews and the material is hard to cope with on your own. It's critical to have a community where you can discuss the challenges you have and realize everyone is in the same boat.

Many community members in Operation Code are people who are looking to give back. Many of the community members have already graduated and gotten into the industry and are looking to continuously learn about people management, coaching, and how the tech industry is evolving.




Success for Operation Code Members

Several Operation Code members have recently succeeded by getting into internship programs and new full-time positions. One student entered an internship program right after graduating from Team Treehouse, and another student received a full-time job after doing an internship.

The work that Operation Code is doing builds these opportunities for the military community. Without a community like Operation Code, these successes may have taken much longer to come about, and in some cases may have never happened.

It's critical that Operation Code builds these communities and helps the military community start a career in a new industry.




Operation Code Works With Refugees in the U.S.

Operation Code has paired up with an Afghan-American-led non-profit organization called Fresh Start Refugee Assistance Center focused on resettlement, language skills, driving lessons, affordable housing, culture adjustment, and mental health for Afghan people who have come to the U.S.

The current program, called Project rebuild, is a pilot program where Veterans and military spouses are paired as mentors with Afghan newcomers to help them obtain a certification and enter higher paid jobs. There are parallels in the military and Afghan ally journeys and these two communities to rebuild their lives post-war.

Together the two communities can learn key skills for building a new life in the civilian world.

Project Rebuild is a 6-month program where participants get the support they need to get online training such as the Google certificates or other professional certification programs.

They get their LinkedIn and resumes polished, practice interview skills, gain support and friendship from the community, and learn how to become gainfully employed with their existing and new tech skills that they migrated to the U.S. with.




Learn with Operation Code and Treehouse

If you're a veteran or military spouse you can get into the Operation Code community to find support and direction alongside other people who have recently left the military!

Learn to code with Treehouse and start changing your life! Get into the Treehouse courses and learn how to build apps and websites. Then, build a great portfolio and get your next job in tech.

You can choose from the Treehouse Techdegrees or the Treehouse Courses. The Treehouse Techdegress is an online boot camp that gets you job-ready in 3 - 8 months. The Treehouse courses library is a huge selection of courses and practice sessions that you can subscribe to and get access to everything at once. You can learn what you want to know piece-by-piece and build up a customized portfolio using your new skills.

You can also donate to support all the programs and services at Operation Code to help them continue their mission and impact.

Get started today!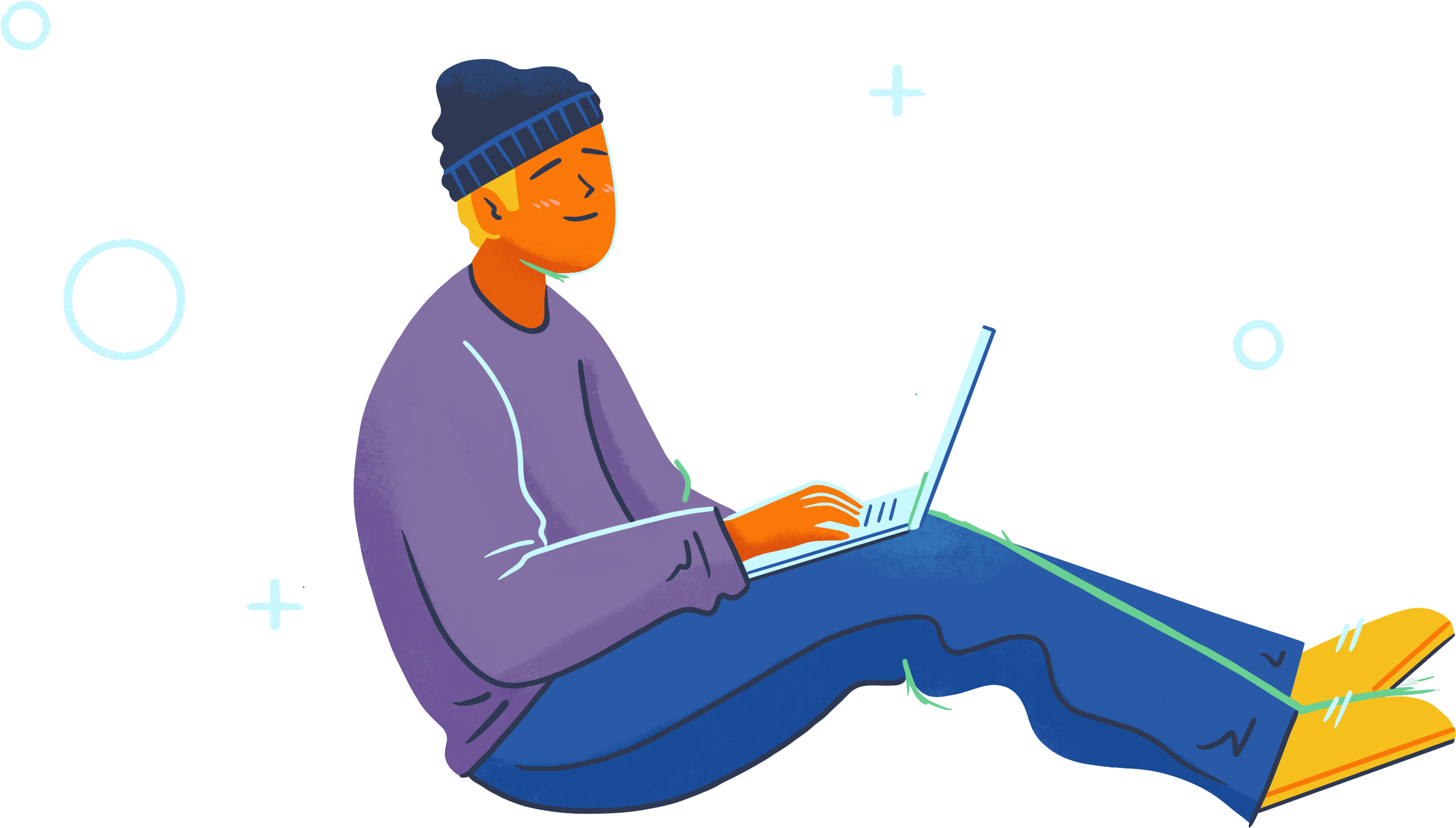 Are you ready to start learning?
Learning with Treehouse for only 30 minutes a day can teach you the skills needed to land the job that you've been dreaming about.
Start A Free Trial