Are you ready to start learning?
Learning with Treehouse for only 30 minutes a day can teach you the skills needed to land the job that you've been dreaming about.
Start A Free Trial
About Shaun

My name is Shaun Bolak. I'm from Taylor, Michigan. I have a Bachelor of Arts in Japanese, which allowed me to teach English in Japan. I spent six years in Japan and that changed my life, just as learning to code with Treehouse has changed my life.

What drew you to the tech industry?

I was working as a Program Manager doing technical translation for a couple of different companies. I had to create reports and facilitate and interpret for meetings most of the time. But, in my experience, being in management is just creating spreadsheets for a living, which I didn't find fulfilling. So I wanted to switch to something else. At the time, one of my friends became an Android developer through a bootcamp he had taken in Detroit and had quit his job at Shell. After just a couple of years, he was making $140k a year. His story ended up pushing me to learn to code. I wasn't happy with what I was doing as a career, and his success nudged me to try it.

How has your career evolved since learning with Treehouse, and what work are you doing now?

After finishing the Front End Web Development Techdegree at Treehouse, I did some work for a non-profit, making them a website and helping them define their brand. That landed me my first job, which was a contract front-end role. The experience from both of those roles led me to where I am now – I currently work at Everbridge. I'm working remotely, and the perks like unlimited PTO are good, so my stress levels are low and the work-life balance is great.

What advice would you give others just starting their learning path at Treehouse?

Programming is one of the only careers you can pursue where you can teach yourself and not have a formal degree. Plus, if you show that you have a growth mindset outside of work and continue to learn, you can increase your pay dramatically. I can't really think of another profession that's like this. My advice is to study hard during your first job, master the fundamentals, and go back to them. I have to study after work, and I can tell you sometimes I do not want to. But you have to ask yourself, "What are my goals?" If you're doing this now, you already have goals, you've come this far. So just keep on with it and don't give up on yourself.

Start doing LeetCode and learn data structures and algorithms as soon as possible. It's going to help you be a better programmer, and eventually, you'll need it in interviews.

You're kind of shortcutting a B.A. in Computer Science by a lot through completing the Techdegree program at Treehouse. Which is great. But you can't shortcut it all. You're not going to get paid $300k off the bat. If you look at job posts enough, you'll see what companies are looking for and can specialize. And, it's always better to be specialized in your craft.

If you want to pursue money, you should do something specific like app development, or get into a specific framework like React if you go for website development.

Besides that, make sure your LinkedIn status is updated to show you're "Open for Work"; otherwise, recruiters won't find you. Also, make sure everything you have worked on is updated in your portfolio online. Everything needs to be super professional.

Finally, I'd also warn people to watch out for companies that offer you experience or training in exchange for a portion of your paycheck. It's a scam. If any company asks you to sign a contract like that, you should stay away from them.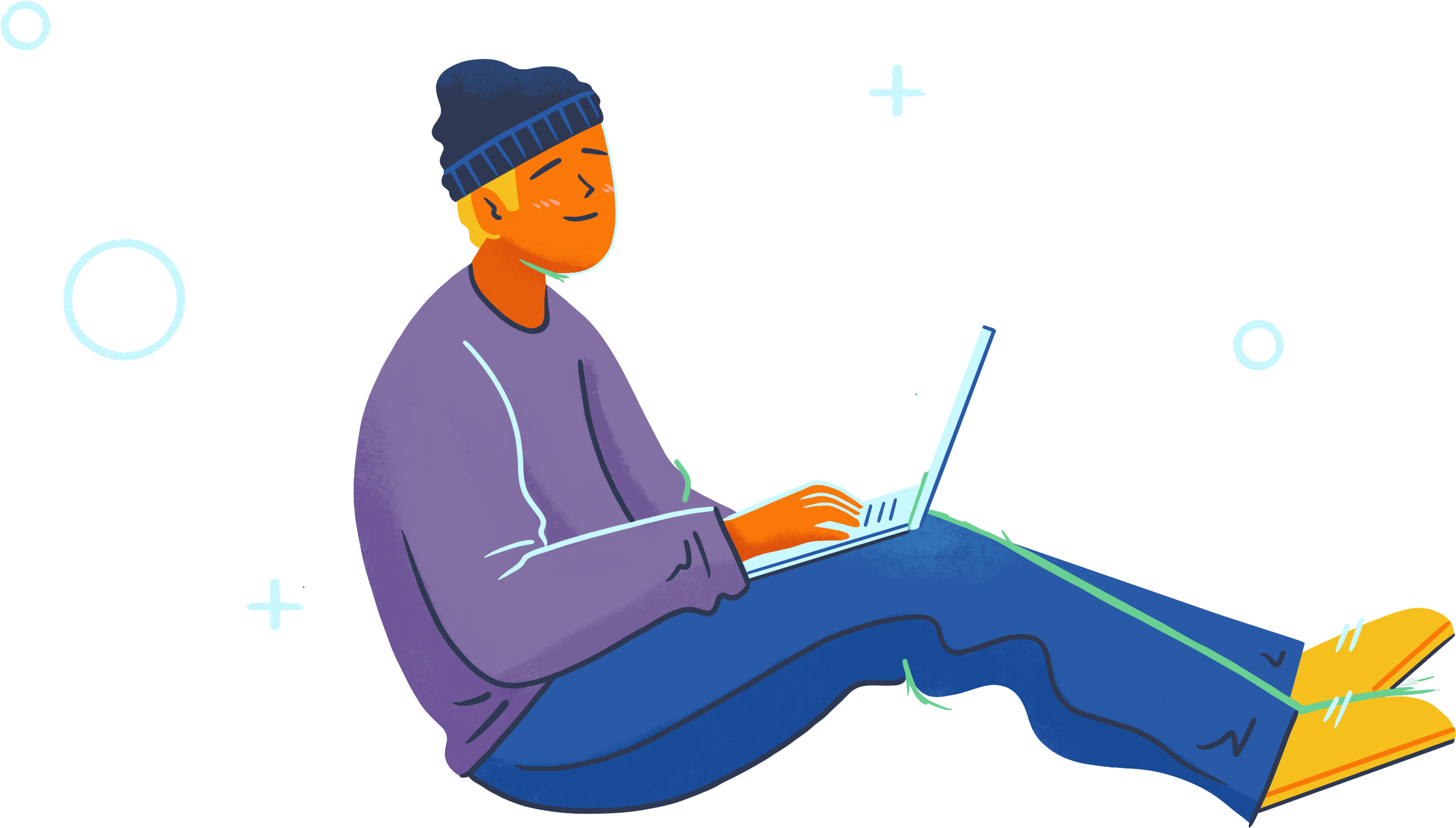 Are you ready to start learning?
Learning with Treehouse for only 30 minutes a day can teach you the skills needed to land the job that you've been dreaming about.
Start A Free Trial