Welcome to the Treehouse Community
The Treehouse Community is a meeting place for developers, designers, and programmers of all backgrounds and skill levels to get support. Collaborate here on code errors or bugs that you need feedback on, or asking for an extra set of eyes on your latest project. Join thousands of Treehouse students and alumni in the community today. (Note: Only Treehouse students can comment or ask questions, but non-students are welcome to browse our conversations.)
Looking to learn something new?
Treehouse offers a seven day free trial for new students. Get access to thousands of hours of content and a supportive community. Start your free trial today.
Can not continue testing in BrowserStack
Hi,
I created an account on BrowserStack yesterday to test the website from lesson "Website testing" . I am getting this screen on BrowserStack. I didn't know that you have to pay to test a website. I only used it for 1 day and for 1 website.
I have sent a question to BrowaserStack. Not sure how long they will take to answer.
How can I fix this? Thanks in advance.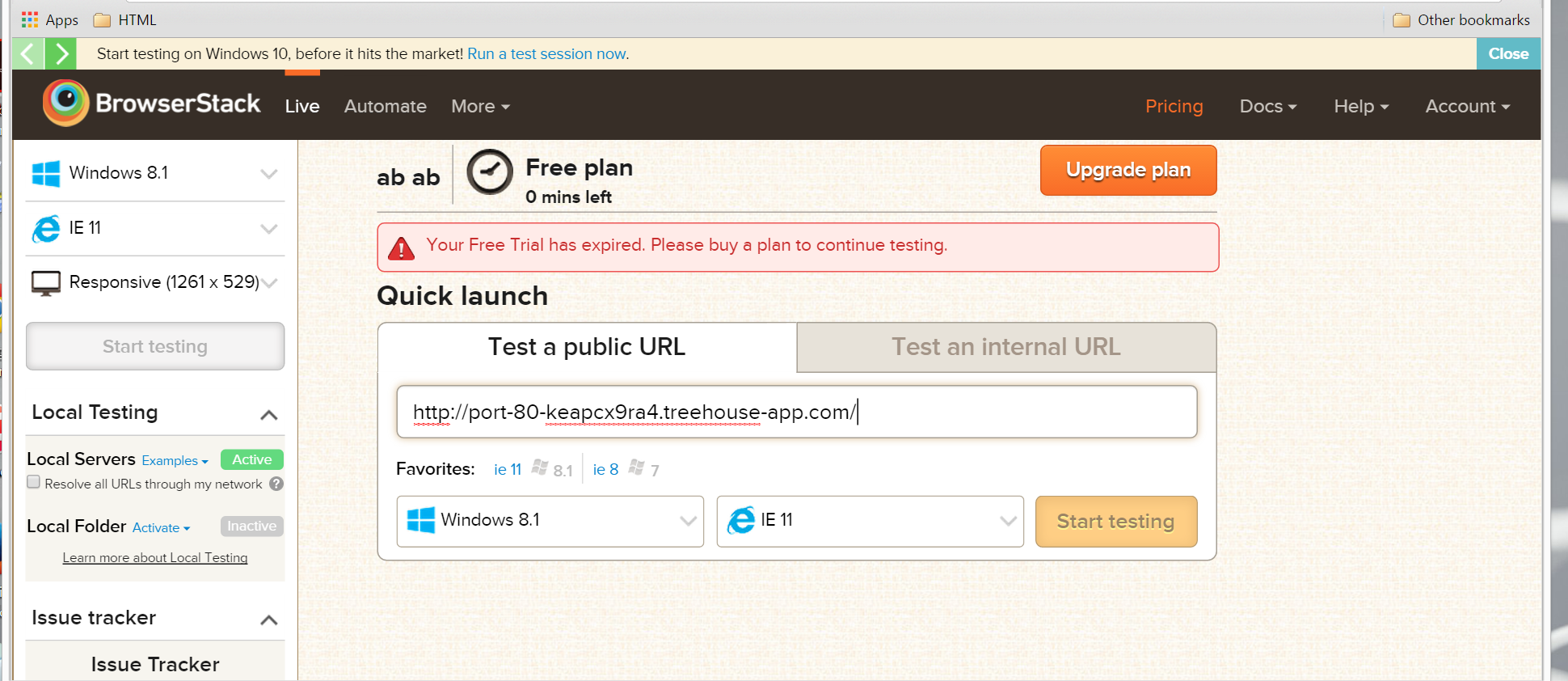 3 Answers
Hi a k,
Sadly BrowserStack is free for only 60 minutes per day so in order to get unlimited use per day for one user you will need to pay for a subscription which start at US$29.

Ted Sumner
Courses Plus Student
17,967 Points
A lot of people use http://CodePen.io
It appears to be free all the time.
If you use Brackets as a text editor, there is a live preview that works with Chrome. No need to use any external sites for working with that. If you use PHP, you need a local server, but the PHP course has a video on how to install an open source one.