Welcome to the Treehouse Community
Want to collaborate on code errors? Have bugs you need feedback on? Looking for an extra set of eyes on your latest project? Get support with fellow developers, designers, and programmers of all backgrounds and skill levels here with the Treehouse Community!
Looking to learn something new?
Treehouse offers a seven day free trial for new students. Get access to thousands of hours of content and join thousands of Treehouse students and alumni in the community today.
Start your free trial
Timothy Wattimena
4,896 Points
Can't solve this For Loop Problem in Objective-C
Hi! I'm having trouble solving this For Loop problem in Objective-C from the challenge task. It keeps saying that my syntax is incorrect. I tried it on Xcode, and it worked perfectly fine, but it just doesn't work on the Treehouse editor. What's wrong with my syntax? Thanks!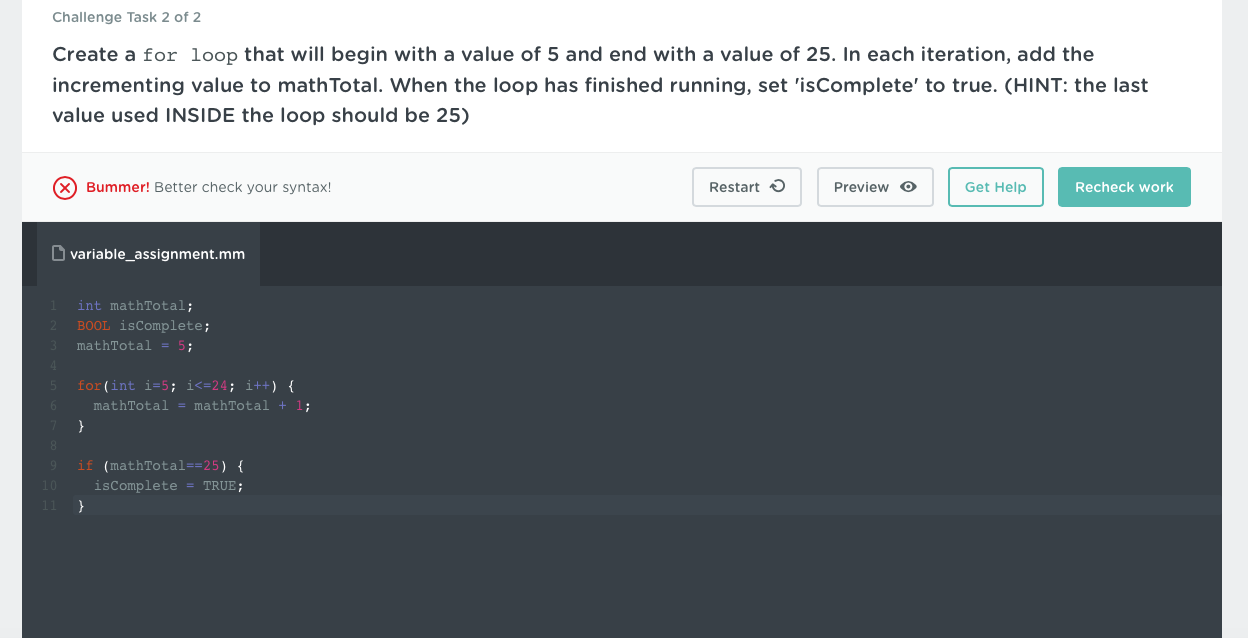 1 Answer
It looks like the challenge wants you to add an incrementing value to mathTotal. That is, it wants you to add the value of i to mathTotal and stop adding when the value of mathTotal has reached 25.