Welcome to the Treehouse Community
Want to collaborate on code errors? Have bugs you need feedback on? Looking for an extra set of eyes on your latest project? Get support with fellow developers, designers, and programmers of all backgrounds and skill levels here with the Treehouse Community!
Looking to learn something new?
Treehouse offers a seven day free trial for new students. Get access to thousands of hours of content and join thousands of Treehouse students and alumni in the community today.
Start your free trial
Duarte Monteiro
22,300 Points
ES2018 is out and is awesome!
First Look at ES2018, OMG OMG I CAN'T WAIT! ?
http://youtube.com/watch?v=s-G_RZ4RJLU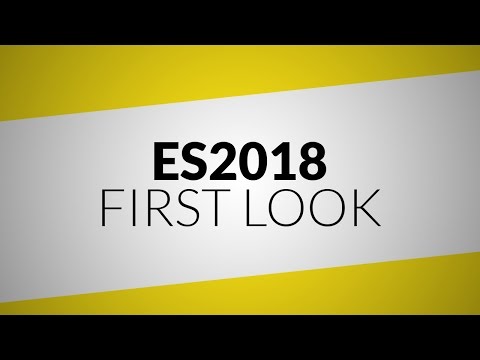 2 Answers

Steven Parker
224,872 Points
Programmer humor .. gotta love it.
I nearly hit the floor right off with "global scoping".

Michael Hulet
47,906 Points
This is just an April Fool's joke. ECMAScript 2018 will not be finished before 2018 and will most likely look nothing like this. Please remember that single-letter symbols are not descriptive and hard to read, and it's bad to pollute the global namespace