Welcome to the Treehouse Community
Want to collaborate on code errors? Have bugs you need feedback on? Looking for an extra set of eyes on your latest project? Get support with fellow developers, designers, and programmers of all backgrounds and skill levels here with the Treehouse Community!
Looking to learn something new?
Treehouse offers a seven day free trial for new students. Get access to thousands of hours of content and join thousands of Treehouse students and alumni in the community today.
Start your free trial
Debby Beachy
Courses Plus Student
2,096 Points
Help please! My single-portfolio.php file is not show the images.
I looked at all of the threads and couldn't find my answer. I can see my text and my heading, but I can't see my image. Why?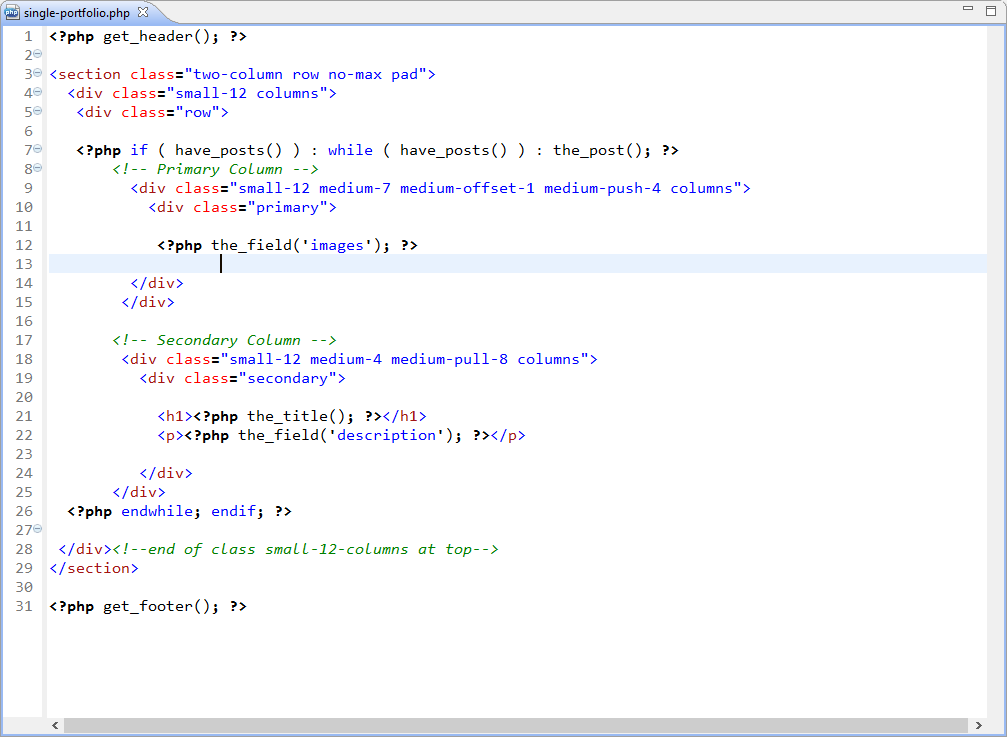 If it's not the code...do I need to do something inside my ad-min?
1 Answer
I had the same problem! For some reason I had originally left the 'field name' area blank when setting up the custom fields. Then, when I realised this, it still didn't work because I'd used a capital 'I' for 'Images' in the field name, but here in <?php the_field('images'); ?> I'd used a lower case 'i'. It didn't work until I used a capital 'I' in the php like this: <?php the_field('Images'); ?> to match what was in the custom field. I guess php isn't very forgiving!