Welcome to the Treehouse Community
Want to collaborate on code errors? Have bugs you need feedback on? Looking for an extra set of eyes on your latest project? Get support with fellow developers, designers, and programmers of all backgrounds and skill levels here with the Treehouse Community!
Looking to learn something new?
Treehouse offers a seven day free trial for new students. Get access to thousands of hours of content and join thousands of Treehouse students and alumni in the community today.
Start your free trial
Oshedhe Munasinghe
8,108 Points
How can I fix the icon lambda in IntelliJ version 2019.3.4?

I hope you can see the picture. But you can see the left bar from Craig's video, he has the red icon Lambda. But on the right side of mine doesn't show any signal. Where can I fix it?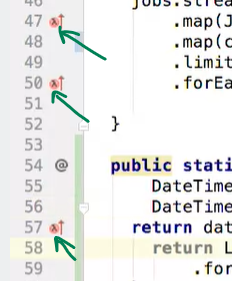 1 Answer
Oshedhe Munasinghe
8,108 Points
I HAVE SOLVED OUT!
Right click and choose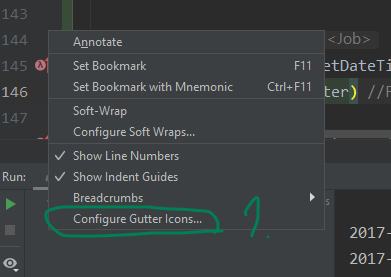 Select the lambda icon and click apply and you are done 🎉