Welcome to the Treehouse Community
Want to collaborate on code errors? Have bugs you need feedback on? Looking for an extra set of eyes on your latest project? Get support with fellow developers, designers, and programmers of all backgrounds and skill levels here with the Treehouse Community!
Looking to learn something new?
Treehouse offers a seven day free trial for new students. Get access to thousands of hours of content and join thousands of Treehouse students and alumni in the community today.
Start your free trial
troy beckett
12,035 Points
how do you copy and paste in GIT BASH?
I've just downloaded the latest git. I'm using git bash but I can't find a way to copy and paste into it. Does anyone know how?
2 Answers
William Li
Courses Plus Student
26,868 Points
Git bash for windows, right?
If you click at the icon on the upper left corner, a drop-down menu will appear, and you can find the option to copy/paste from there.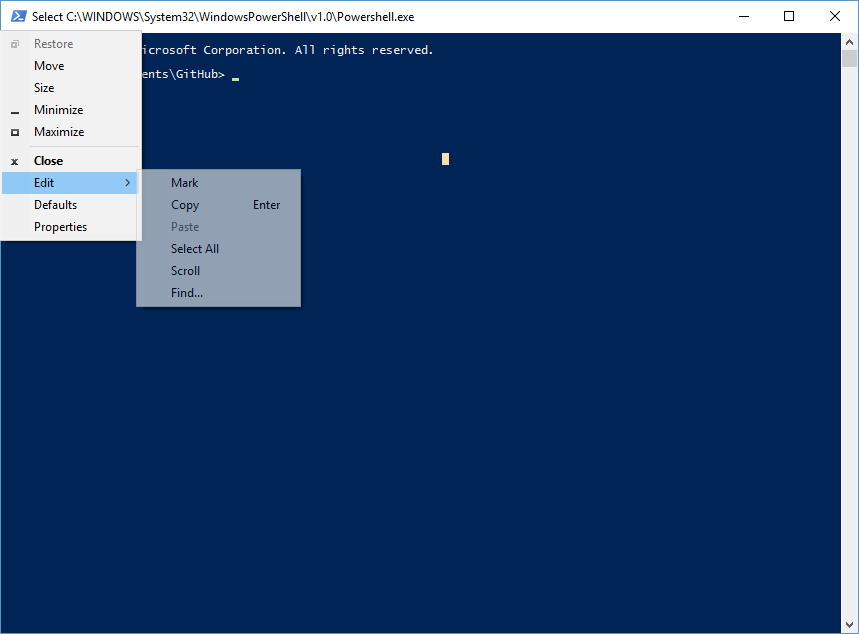 Like such. Hope it helps.

Jesus Mendoza
23,288 Points
I think you can copy and paste using your right click, you can also copy using Ctrl-C but you can't paste using Ctrl-V