Welcome to the Treehouse Community
The Treehouse Community is a meeting place for developers, designers, and programmers of all backgrounds and skill levels to get support. Collaborate here on code errors or bugs that you need feedback on, or asking for an extra set of eyes on your latest project. Join thousands of Treehouse students and alumni in the community today. (Note: Only Treehouse students can comment or ask questions, but non-students are welcome to browse our conversations.)
Looking to learn something new?
Treehouse offers a seven day free trial for new students. Get access to thousands of hours of content and a supportive community. Start your free trial today.
How to generate creative ideas and build your own websites? Any practices I can use?
I am really learning a ton of new stuff on webdesigning. However, I am a little bit worried. When I look at top designed websites, I ask myself if I will be able to build one of this myself. What do I need to do to succesfully apply the knowledge I learned from this treehouse in real life? Maybe after each stage TeamTreeHouse should offer us to complete a web site project. Please share me your suggesstions.
5 Answers
Eric Vandenberg
9,095 Points
Go to websites you like and right-click inspect element. Open up your text editor and code side-by-side to understand what is going on in the code from the site that you like. Change it up. Modify. Customize. Get a bug. Cry. Fix and debug. Learn. Create some more. Do the happy dance
Peaches Stubbs
21,320 Points
NOt my question but I love this answer I'm going 2 try this to.
Robyn Goodwin
Courses Plus Student
10,009 Points
I like the idea of a code challenge for a complete website. But maybe not after each stage. If say at the end of a complete module asking you to build something using your newly acquired skills would be good to test them out.
The resources you are learning will give you the skills necessary to build large websites, but like in the movie What About Bob - baby steps is what will get you there. Instead of looking for Treehouse to challenge you why not find a few friends that will give you a scenario and have you build or mock up a site. You can build it using workspaces I believe and if you run into questions or problems, ask about them here in the forum.
James Barnett
39,199 Points
Here are a few ideas ...
Re-create this using pure CSS (except for the badge image itself)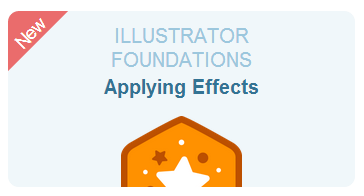 James Barnett ,How did you get these challenges? Is there like a section on TreeHouse where it is posted? Or you just googled it?