Welcome to the Treehouse Community
Want to collaborate on code errors? Have bugs you need feedback on? Looking for an extra set of eyes on your latest project? Get support with fellow developers, designers, and programmers of all backgrounds and skill levels here with the Treehouse Community!
Looking to learn something new?
Treehouse offers a seven day free trial for new students. Get access to thousands of hours of content and join thousands of Treehouse students and alumni in the community today.
Start your free trial
Michael Williamson
234 Points
I cant follow the video ....
Im following the things hes saying step by step and I really wanna learn this...problem is that nothing I do is giving me the same options to follow along bc of the new layout of Eclipse and the new update to Android (4.4 (kitkat)
2 Answers
Gunjeet Hattar
14,483 Points
I believe you have downloaded the eclipse separately instead from the link given in treehouse. To make sure that you are in same view and options as the video download eclipse and android SDK from the official android developer store. Download the bundle that includes the SDK and Eclipse.
Version of android has no effect. The list of methods and settings they use in treehouse videos are pretty standard and not sure why it seems different to you.
Hope that helps. Ask again if you have doubts.
Gunjeet Hattar
14,483 Points
Well I'm not sure as to why it shows "No Outline Available", but I've found a link that seems to fix that issue.
However, what I would suggest you to do is don't bother with all such complexity and simply do the needful. Before that simply delete the current eclipse folder and the workspace and also the saved android sdk.
The download version will vary as per Windows or Mac.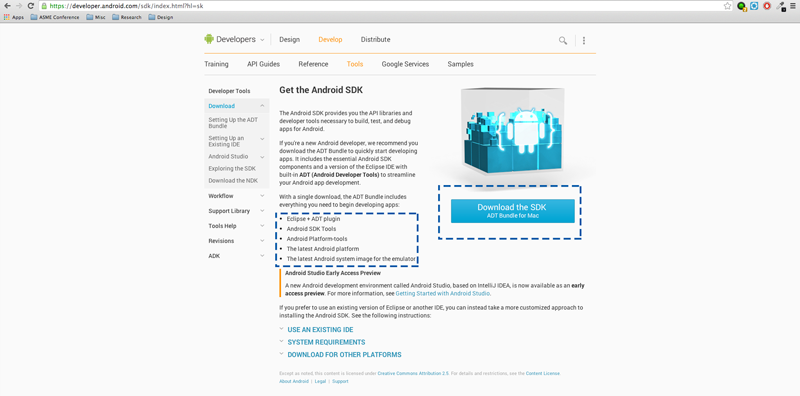 When you install the android specific eclipse you get the options marked in red rectangle, similar layout as one seen in the treehouse videos. Also in the minimum required target SDK just leave it at 2.2 Froyo. But when selecting the Target and Compile SDK just make sure you select the SDK one that you downloaded with the SDK manager.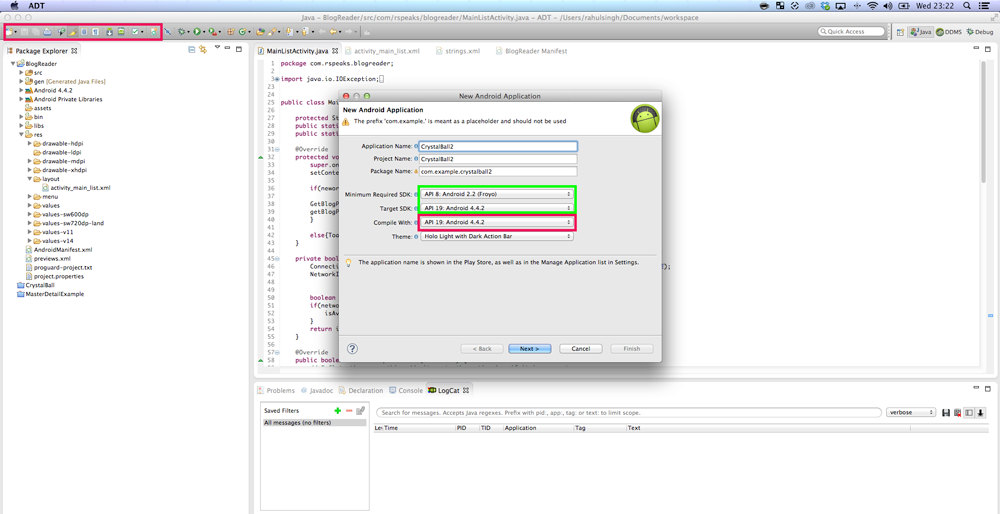 This will also address your issue where you don't see anything under layout and other stuff. Hope that helps.