Welcome to the Treehouse Community
The Treehouse Community is a meeting place for developers, designers, and programmers of all backgrounds and skill levels to get support. Collaborate here on code errors or bugs that you need feedback on, or asking for an extra set of eyes on your latest project. Join thousands of Treehouse students and alumni in the community today. (Note: Only Treehouse students can comment or ask questions, but non-students are welcome to browse our conversations.)
Looking to learn something new?
Treehouse offers a seven day free trial for new students. Get access to thousands of hours of content and a supportive community. Start your free trial today.
Scott Nichols
2,365 Points
If I don't use Launch Workspace, how do I create my own document, save it and recall it later?
If I go into Chrome, there's an orange icon next to the entry line titled start web maker. When I save the file and try to access it later nothing shows up. Where is the file that get displayed and how do I get the computer to access it?
2 Answers
Bethany Cooksey
14,242 Points
That's so cool you're using Web Maker! I'm assuming you're talking about the Chrome extension. :)
To access your files later, just go to the top right of Web Maker and click the "open" button.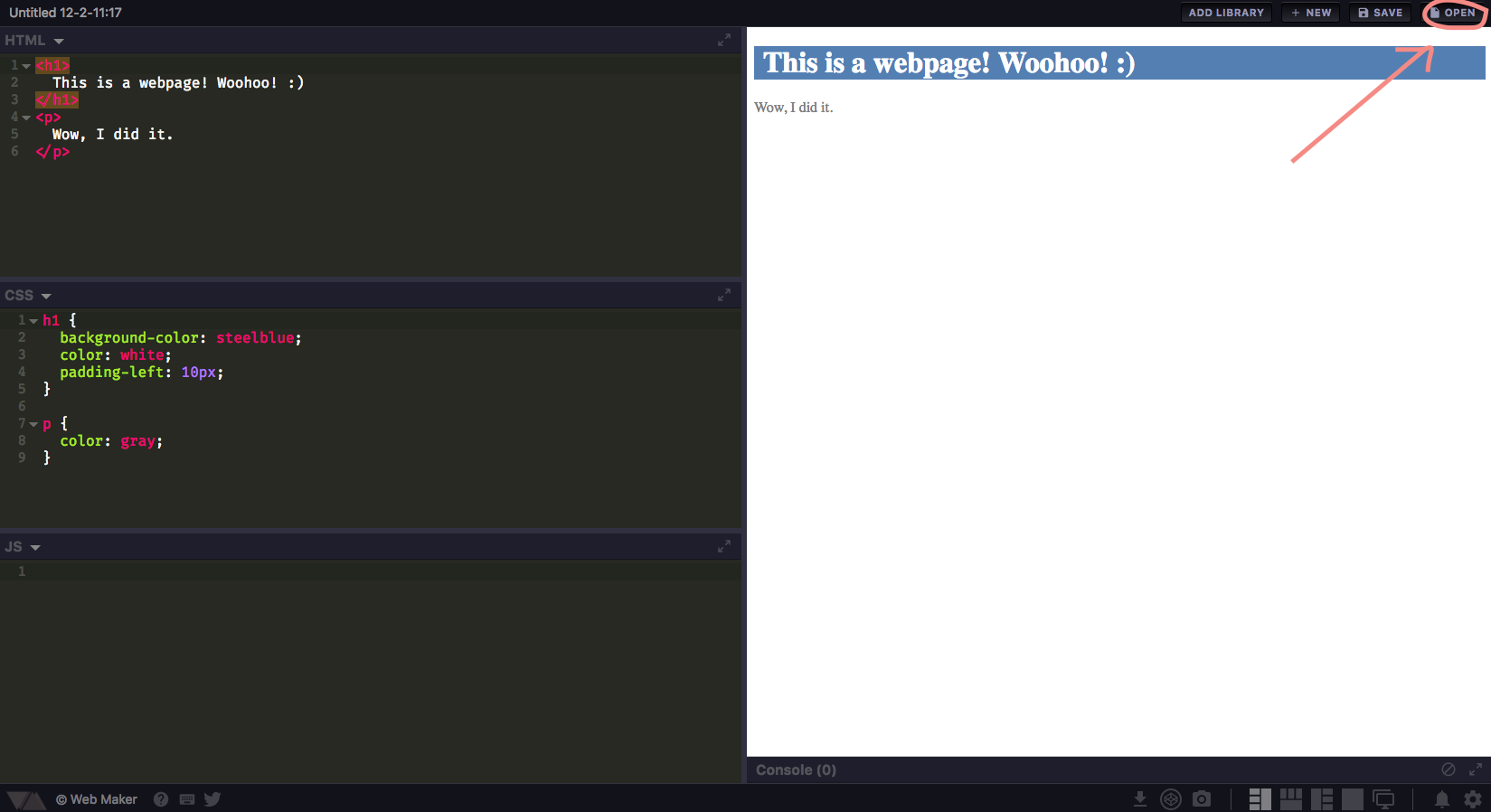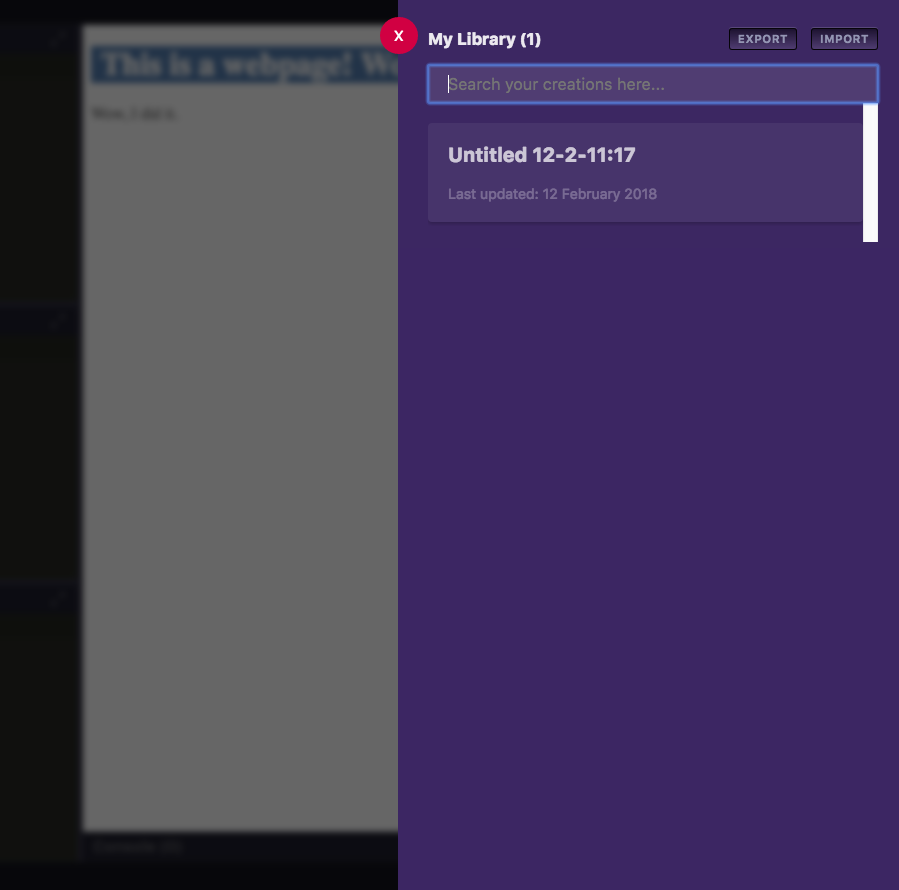 If you'd prefer to save it to your computer, just go down to the "save as html file" button.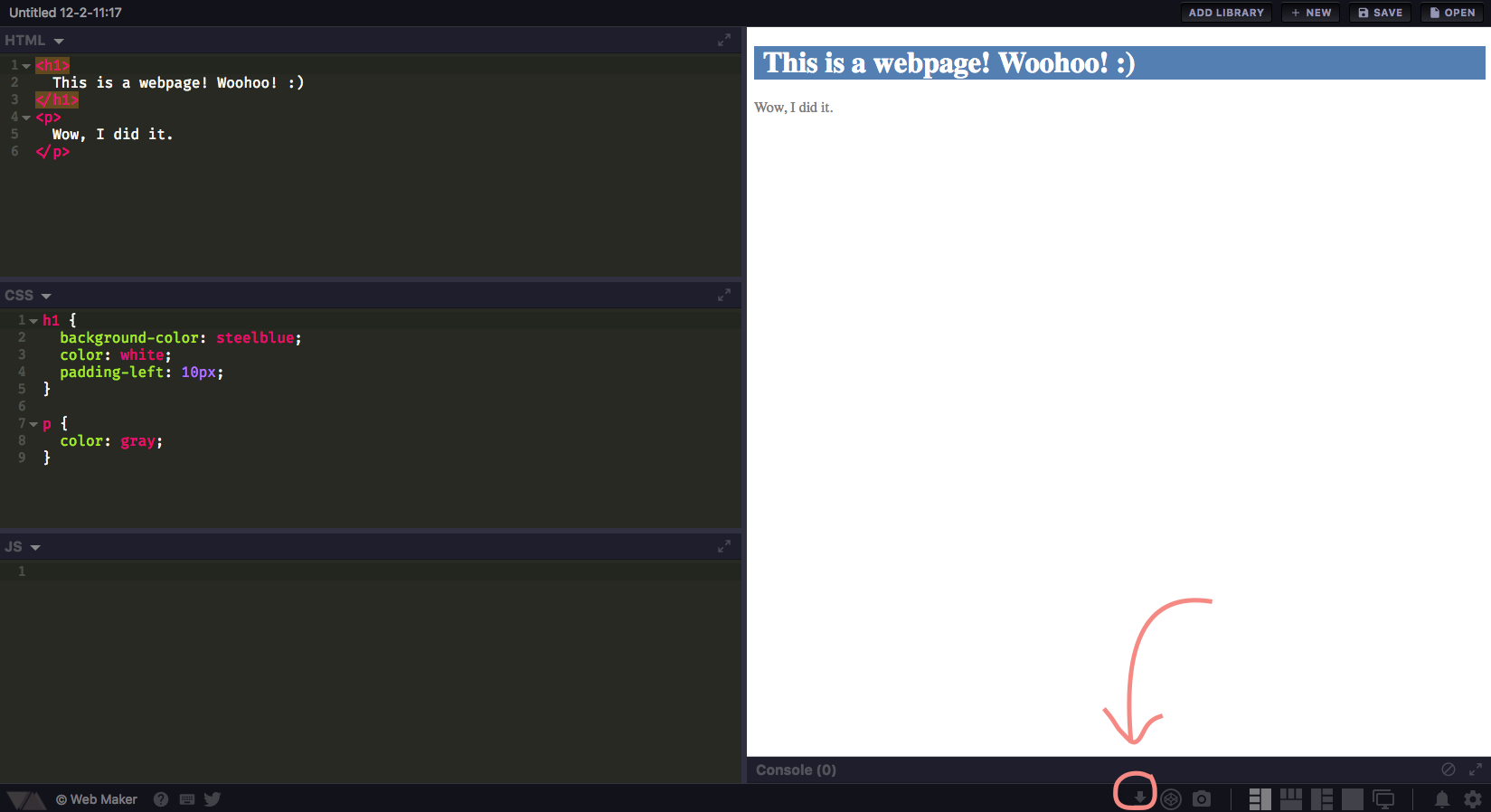 Then you can search for it on your computer and double-click on it to preview it in Chrome.
Antonio De Rose
20,878 Points
Launch workspace, then go file, download workspace, save it into your setup, and all yours.