Initialize Interactive with Project
I don't have the menu option 'Initialize Interactive with Project' as shown in the video at 0:20. I'm using Visual Studio 2017 Community. Is there some way to activate this feature?
2 Answers
You are also missing Source Control and Code Formatter. Did you try to make another project and see if it shows up. Maybe when you were installing Visual Studio initially the Initialize Interactive with Project featured was not included (though that seems unlikely). I also checked StackOverflow as well to no avail.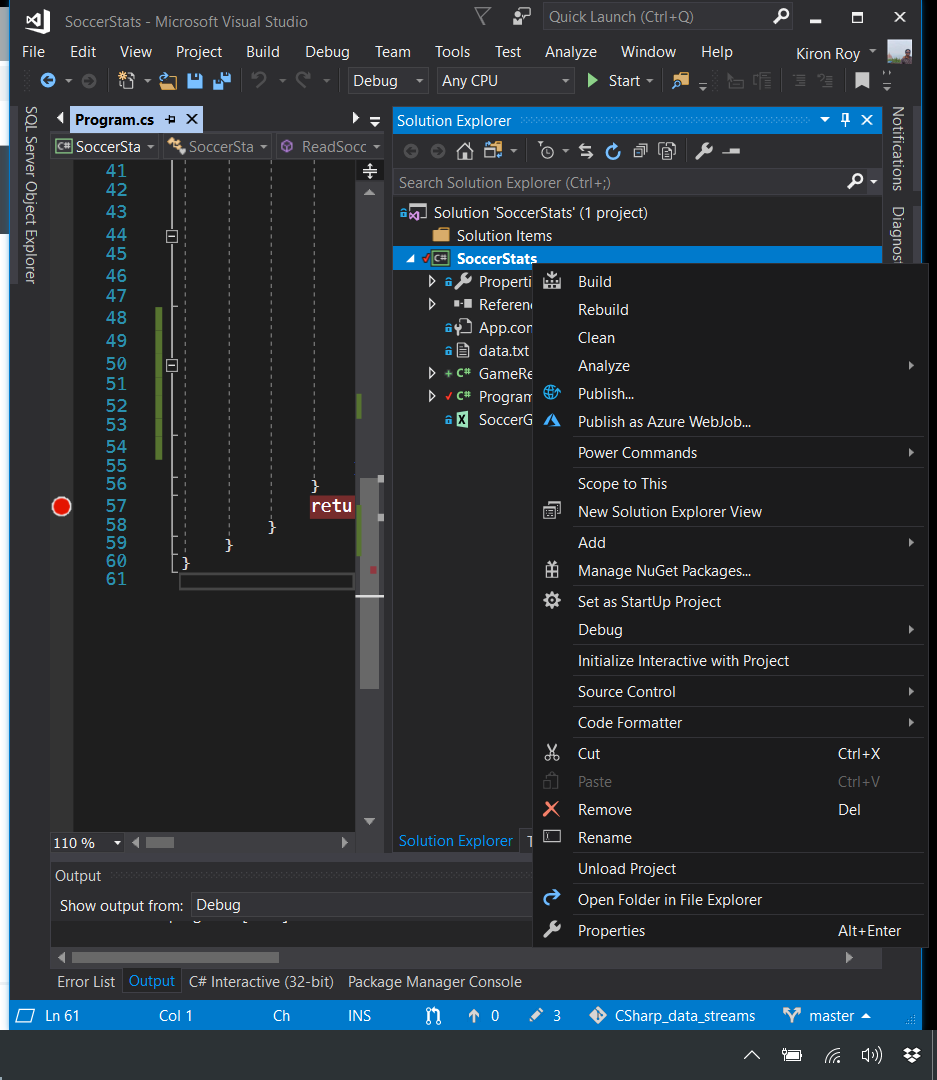 Glad you found it. I think Visual Studio 2017 (and the preview of Visual Studio 2019) has some quirks.
I have a hard time creating GitHub repositories through Visual Studio. I rather use PowerShell (or iTerm for Mac), but in Visual Studio you can revert to an old version of your project if your code breaks.