Welcome to the Treehouse Community
The Treehouse Community is a meeting place for developers, designers, and programmers of all backgrounds and skill levels to get support. Collaborate here on code errors or bugs that you need feedback on, or asking for an extra set of eyes on your latest project. Join thousands of Treehouse students and alumni in the community today. (Note: Only Treehouse students can comment or ask questions, but non-students are welcome to browse our conversations.)
Looking to learn something new?
Treehouse offers a seven day free trial for new students. Get access to thousands of hours of content and a supportive community. Start your free trial today.
Ashwinkumar Gummaraju
5,026 Points
Missing Activities
Hello, when i try to create a new andriod application project...In the Create Actvity box...no activities are present to select..and hence I cannot proceed....Can anyone please help me figure out the problem?Thanks!
2 Answers
Ben Jakuben
Treehouse Teacher
Sorry you're having trouble! That's a strange error. If you uncheck "Create Activity", can you proceed with creating the project? If so, then once you have the project open in Eclipse showing in the Package Explorer on the left, then you should be able to create a new Activity by going to File > New > Other and then in the dialog that opens, expand Android and select Android Activity.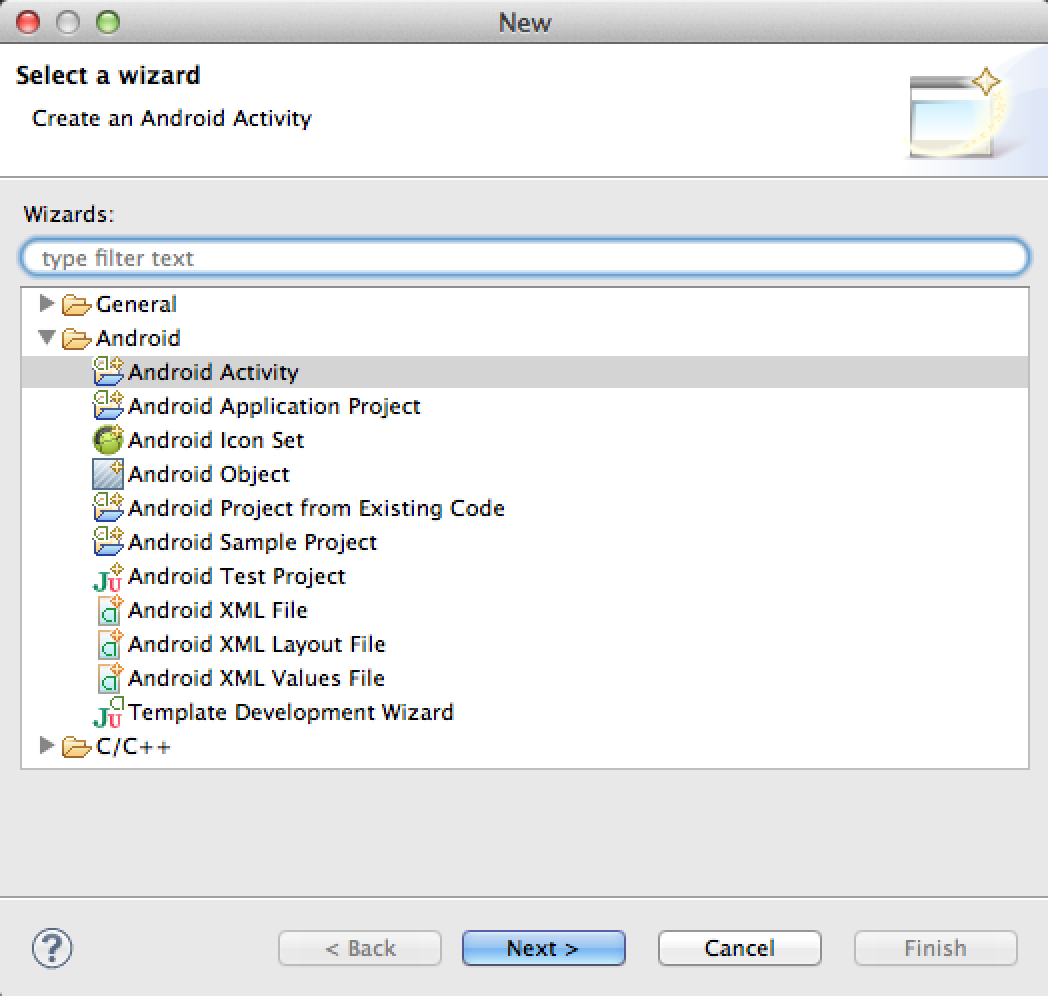 Ashwinkumar Gummaraju
5,026 Points
Thanks for the workaround...the error is resolved....i had to change the SDK path...Thanks a lot!