Welcome to the Treehouse Community
Want to collaborate on code errors? Have bugs you need feedback on? Looking for an extra set of eyes on your latest project? Get support with fellow developers, designers, and programmers of all backgrounds and skill levels here with the Treehouse Community!
Looking to learn something new?
Treehouse offers a seven day free trial for new students. Get access to thousands of hours of content and join thousands of Treehouse students and alumni in the community today.
Start your free trial
My website has disappeared.
I successfully hosted my website on the recommended student hosting platform.
After successfully hosting and then trying to re-connect to it via a ftp service plugin through chrome, my website disappeared.
My domain name is itimhamilton.com, and if you visit it, you can see that the name is redirecting to a parked page. I checked my DNS pointers on namecheap, and they are still set to the student hosting service.
What is going on?
3 Answers
Dustin Matlock
33,856 Points
Tim, did you get it working? Looks like it's up on my end.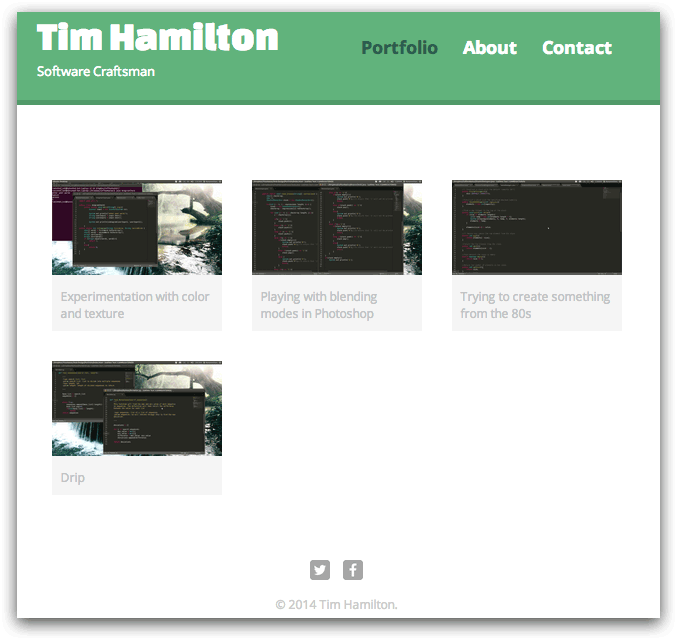 I am getting "this is not available" in incognito mode, and on top of that I can't access the site anymore through an ftp service. Why is that?
Yes, you are right. I am running a hotspot right now with my phone. I can access the site through that. I have put in a ticket to get my ip whitelisted. Thank you Dustin!
p.s. I was able to update my site too. I am much more proud of how it looks now.