Welcome to the Treehouse Community
Want to collaborate on code errors? Have bugs you need feedback on? Looking for an extra set of eyes on your latest project? Get support with fellow developers, designers, and programmers of all backgrounds and skill levels here with the Treehouse Community!
Looking to learn something new?
Treehouse offers a seven day free trial for new students. Get access to thousands of hours of content and join thousands of Treehouse students and alumni in the community today.
Start your free trial
Tyson Rosage
1,896 Points
New: Watch trailers right from the Library
Some of you might have noticed that we released an update to courses that now allows you to watch the trailer for that course right from the Library. We hope that this new addition will make it much easier to find the right course for you and provide much greater context around what each course covers and what you'll be building. You can launch course trailers using the play button that displays in the bottom right corner of each course card in the Library.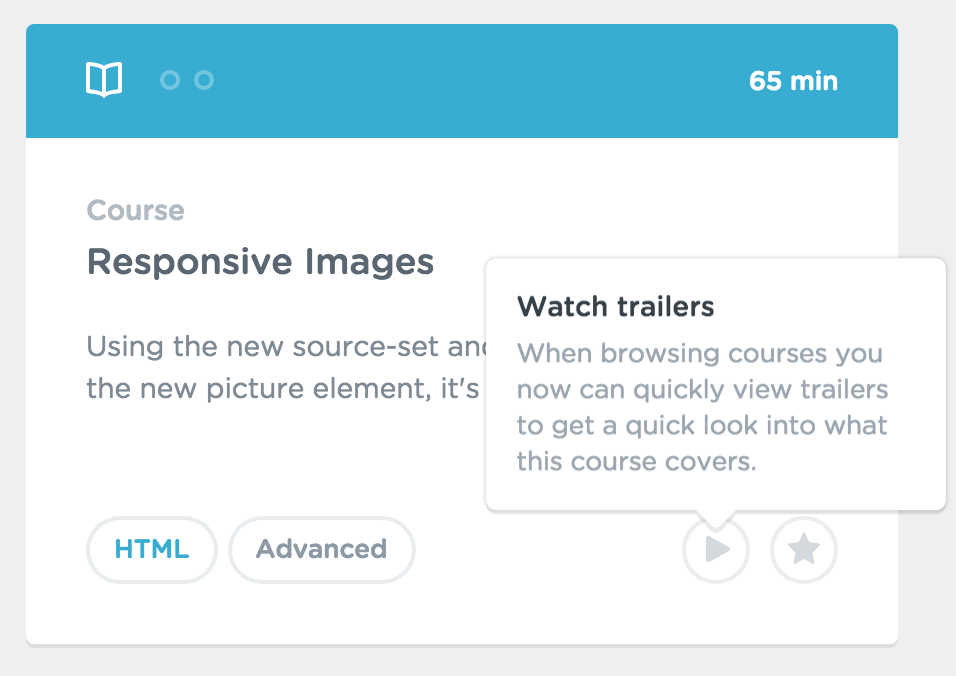 Always keep learning!
1 Answer
Daniel Santos
34,969 Points