Welcome to the Treehouse Community
Want to collaborate on code errors? Have bugs you need feedback on? Looking for an extra set of eyes on your latest project? Get support with fellow developers, designers, and programmers of all backgrounds and skill levels here with the Treehouse Community!
Looking to learn something new?
Treehouse offers a seven day free trial for new students. Get access to thousands of hours of content and join thousands of Treehouse students and alumni in the community today.
Start your free trial
Aditya Prakarsa
39,803 Points
Ninja form doesn't saved record on admin area.. Do you know why?
2 Answers
leonardpongo
2,379 Points
It does work but won't show you right away (there might've been an update since the video was made because the plugin now works slightly differently).
What you need to do is to head to form submissions, as in Zac's video. Then you want to click on select a form and choose your form to see the submissions for that specific form.
The you go!
Images examples: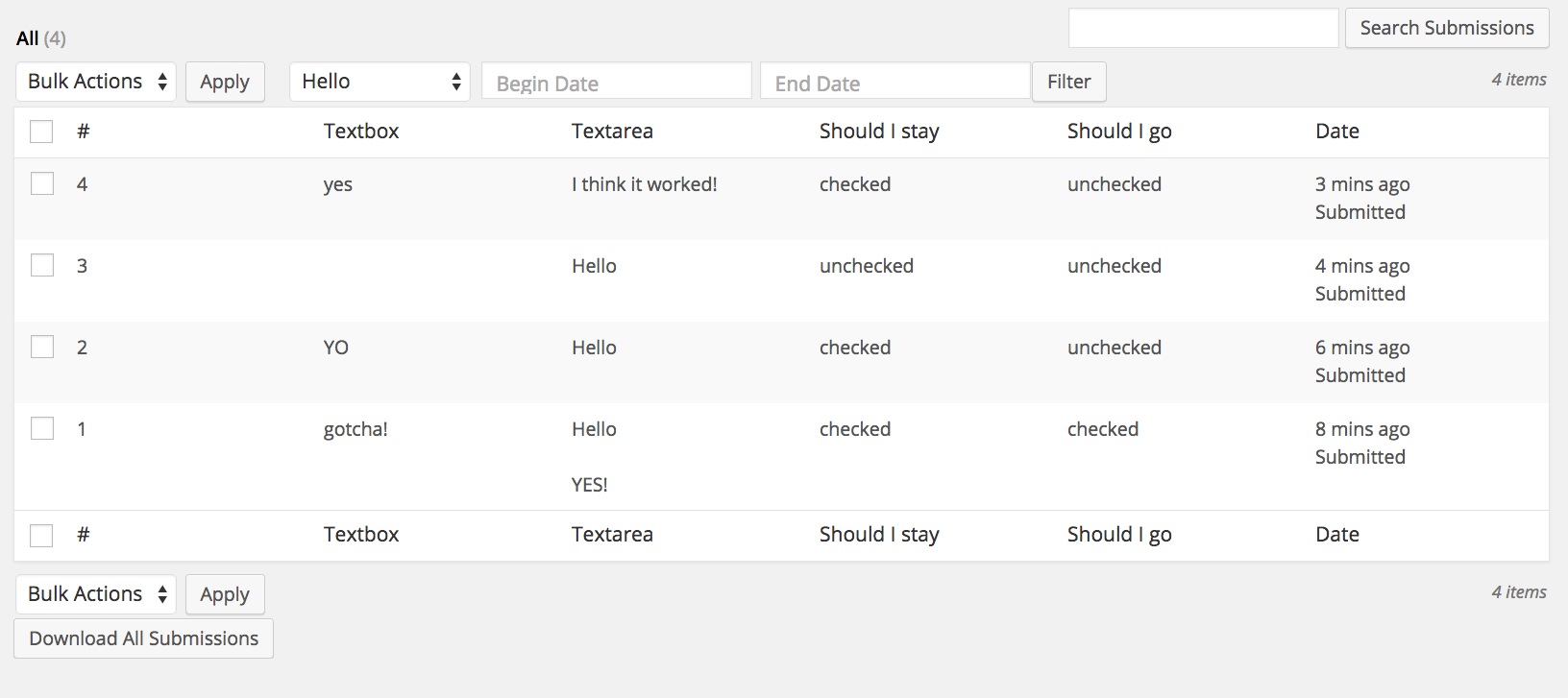 Hope this helps!