Polo Moreno
11,782 Points
Not show my results area in my Xcode for whay?
I install the xcode in my mac, in the moment when write the variables not show the results area, how do for show this ?
5 Answers
Oğulcan Girginc
23,373 Points
Hi Polo Moreno
Try this (if you can't see the Gif, open link in Giphy):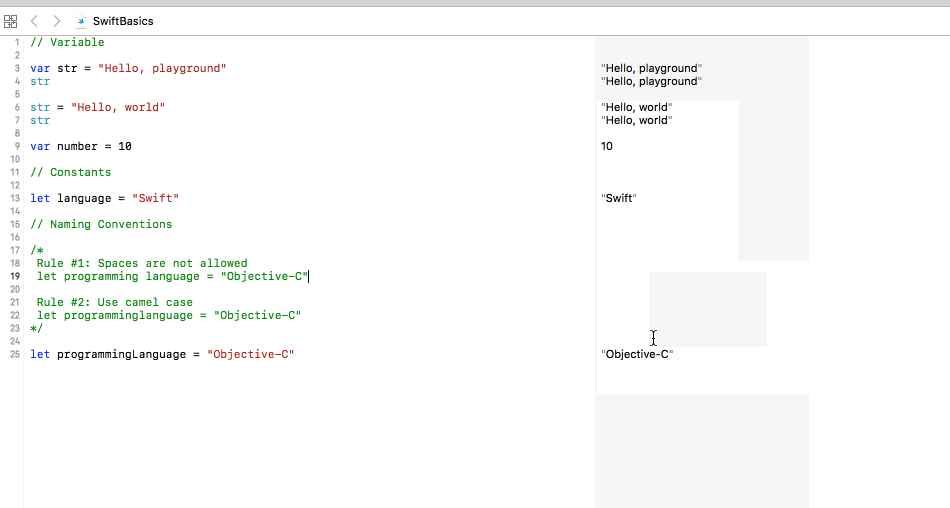 Quinton Gordon
10,204 Points
In Xcode go to the menu at the top of your Mac and navigate to the following:
View > Assistant Editor
and make sure "Assistant Editor on right" is checked.
Stephen Emery
14,384 Points
This seems to be an issue with older versions of Xcode. Try downloading an update to xcode. If that doesn't work, someone also suggested opening the debug area when running your code.

Polo Moreno
11,782 Points
Thanks for this tip, but unfortunately not works :(
Marcelo Sandoval
2,055 Points
Make sure you are working in a new playground file.