Welcome to the Treehouse Community
Want to collaborate on code errors? Have bugs you need feedback on? Looking for an extra set of eyes on your latest project? Get support with fellow developers, designers, and programmers of all backgrounds and skill levels here with the Treehouse Community!
Looking to learn something new?
Treehouse offers a seven day free trial for new students. Get access to thousands of hours of content and join thousands of Treehouse students and alumni in the community today.
Start your free trial
Not showing web page in browserstack.
Hi all, I am testing in browserstack.com. After clicking "Start testing" button I don't get the web page instead I get a following screen.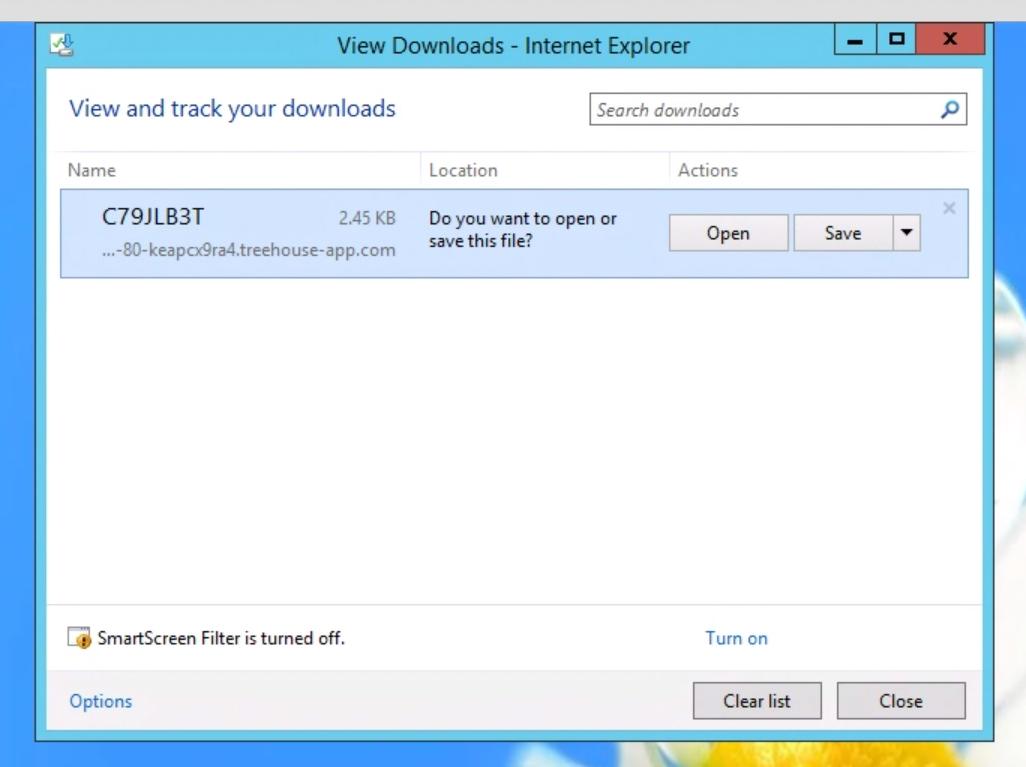 How can I solve this complete testing on browserstack? Thank you.
2 Answers
It looks like you've opened a CSS or JS file, and IE prompts you to save it. Could you open the link to an HTML file on the remote IE browser? If you are facing any trouble on BrowserStack, I suggest you get in touch with BrowserStack support with more details.
Gary from BrowserStack
I have contacted Browserstack with a question. I now have separate problem. I can not test anymore on browserstack. Getting the following screen. I just created account yesterday. It has the pyblic URL for the website I am trying to test. Thanks.