Welcome to the Treehouse Community
Want to collaborate on code errors? Have bugs you need feedback on? Looking for an extra set of eyes on your latest project? Get support with fellow developers, designers, and programmers of all backgrounds and skill levels here with the Treehouse Community!
Looking to learn something new?
Treehouse offers a seven day free trial for new students. Get access to thousands of hours of content and join thousands of Treehouse students and alumni in the community today.
Start your free trial
Evan MacAlpine
7,173 Points
Parse error: syntax error (php related)
There appears to be some sort of syntax error in code which is preventing my local site from loading. I've looked over it for a while now and can't seem to figure it out. Here is my code and the error message. Any help would be great.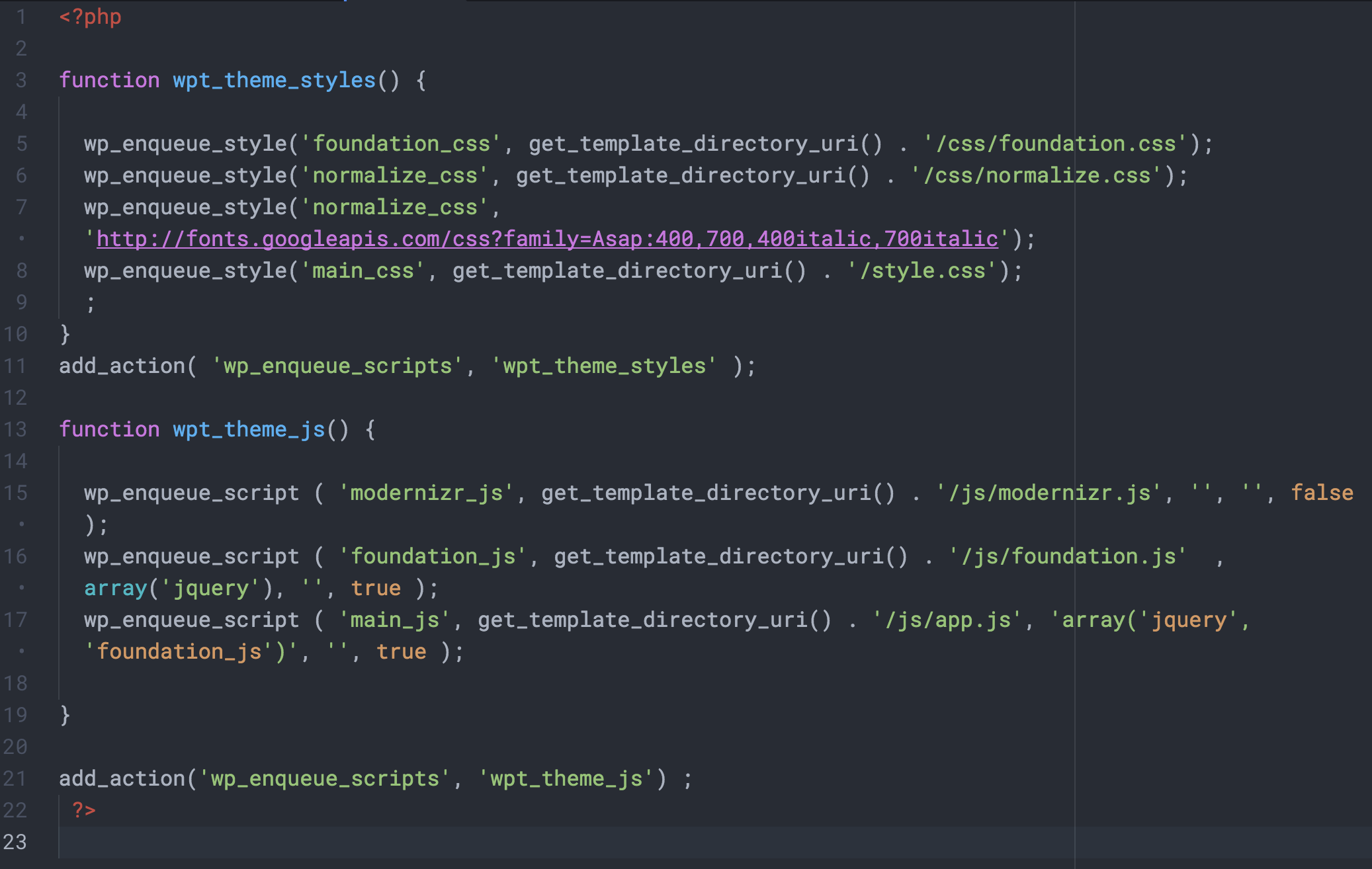 2 Answers
Nicolas Blanco Mattos
Courses Plus Student
2,545 Points
Just remove quotes around array(jquery). You have it this 'array('jquery')' needs quotes only around the jquery word like this array('jquery')
<?php




wp_enqueue_script

(

'main_js'

,

 

get_template_directory_uri

()

 

.

 

'/js/foundation.min.js'

,

 

array

(

'jquery'

),

 

'foundation_js'

,

 

'true'

);




?>



Wilton cruz-ramirez
10,159 Points
and you need to add foundation.min.js (.min.js)