Daniel Zimmerman
210 Points
Please help! I cannot get Android studio installed
It says NO JVM installation found. Please install a 32-bit JDK. If you already have a JDK installed. (Which I do.) Define a JAVA HOME variable in computer > system poperties > system settings > Environment variables.
I have no idea how to do this. I am using windows 7 32 bit. (obviously.)
2 Answers

Steve Hunter
Treehouse Moderator
56,089 Points
Hi Daniel,
Navigate to the location the error suggests; you should see a button for the environment variables. In there, you can edit the Path. At the end of the current Path, add a semi-colon and then put the path to your JDK.
Mine looks like: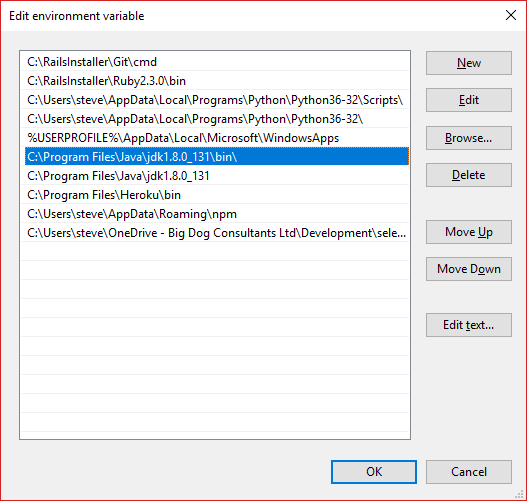 Daniel Zimmerman
210 Points
Thanks, it seems to work now. Apparently I needed the windows x86 version. That works for 32 bit.