Welcome to the Treehouse Community
Want to collaborate on code errors? Have bugs you need feedback on? Looking for an extra set of eyes on your latest project? Get support with fellow developers, designers, and programmers of all backgrounds and skill levels here with the Treehouse Community!
Looking to learn something new?
Treehouse offers a seven day free trial for new students. Get access to thousands of hours of content and join thousands of Treehouse students and alumni in the community today.
Start your free trial
Berian Lowe
22,438 Points
Port 5000 already in use...
Just to note that on macOS port 5000 is used by Control Center for Airplay on Port 5000. Not sure why Apple chose such a popular port, but this error can be circumvented by either changing the port the API Express server in api/app.js:
// Set our port.




app

.

set

(

'port'

,

 

process

.

env

.

PORT

 

||

 

5000

);



...or by turning off AirPlay Receiver in System Settings: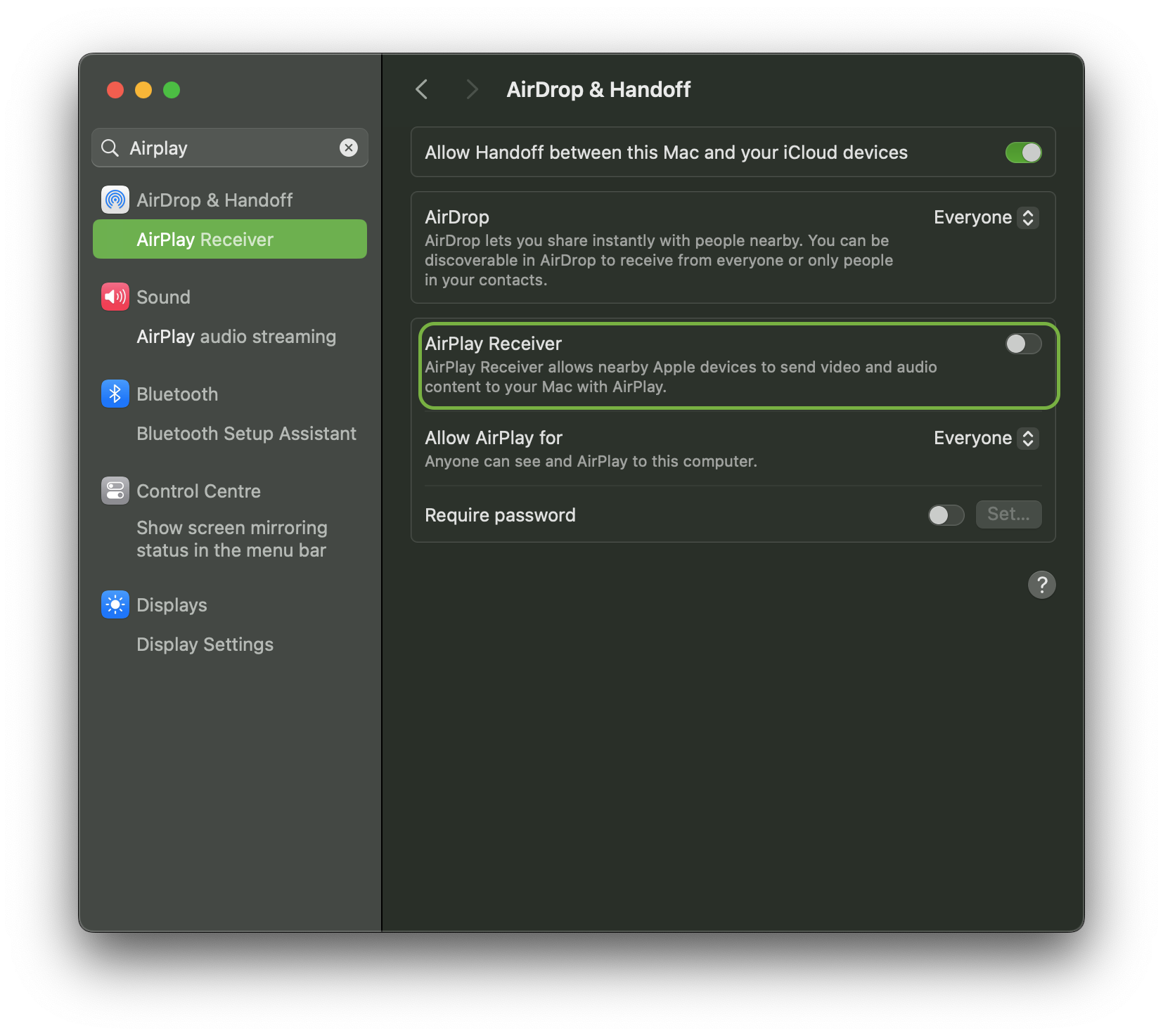 1 Answer
Rich Donnellan
Treehouse Moderator
25,960 Points
Good tip. I flagged this post as feedback for the team.