Welcome to the Treehouse Community
The Treehouse Community is a meeting place for developers, designers, and programmers of all backgrounds and skill levels to get support. Collaborate here on code errors or bugs that you need feedback on, or asking for an extra set of eyes on your latest project. Join thousands of Treehouse students and alumni in the community today. (Note: Only Treehouse students can comment or ask questions, but non-students are welcome to browse our conversations.)
Looking to learn something new?
Treehouse offers a seven day free trial for new students. Get access to thousands of hours of content and a supportive community. Start your free trial today.
habib kazemi
2,041 Points
problem with code chalenge
i type string favorite Color = "blue"; but it doesn't work.
4 Answers
Gunjeet Hattar
14,483 Points
I did the same and it works.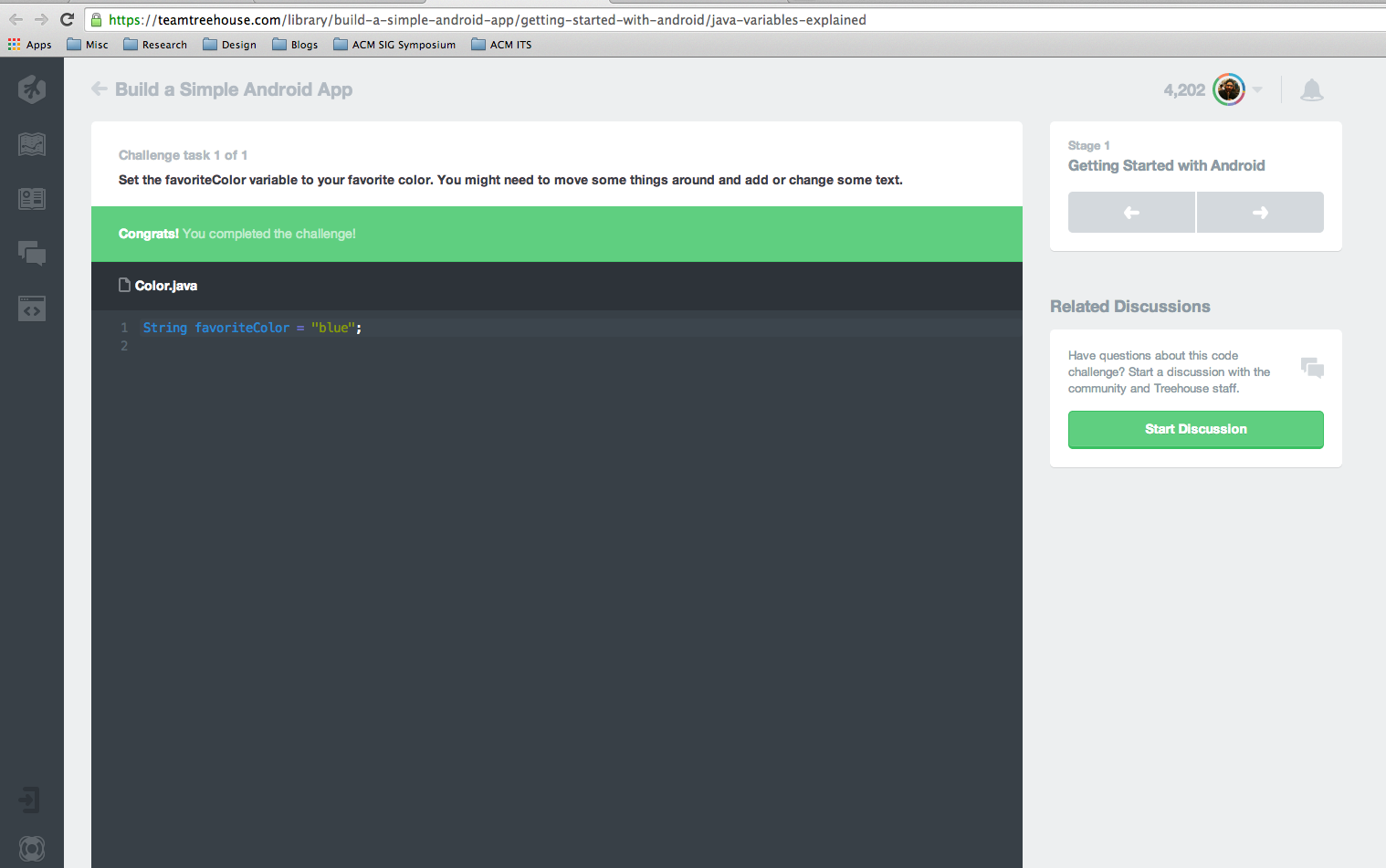 Maybe some typo error.
doesn't the variable name need to be favoriteColor?
Gunjeet Hattar
14,483 Points
If you type favourite (space) Color, java will think you are referring to two differernt variable names i.e. favourite and Color
Also in java String starts with a capital letter. So it's incorrect to say string
Java, thus Android is a strictly typed language, meaning you should be very careful with the case of the letter. For e.g. String and string are two different things in java
This is the correct answer
String

 

favouriteColor

 

=

 

"blue"

;



Hope this helps
MUZ140918 Frank Thabo
3,839 Points
spelling matters , turns out i was typing favoUrite... the U factor was messing up everything