Welcome to the Treehouse Community
Want to collaborate on code errors? Have bugs you need feedback on? Looking for an extra set of eyes on your latest project? Get support with fellow developers, designers, and programmers of all backgrounds and skill levels here with the Treehouse Community!
Looking to learn something new?
Treehouse offers a seven day free trial for new students. Get access to thousands of hours of content and join thousands of Treehouse students and alumni in the community today.
Start your free trial
Jason Larkin
13,970 Points
Site not giving me a badge in spite of getting challenge correct.
Help! There must be a bug in the Webkit program because it isn't giving me a final badge and points. What do I do? Thank you in advance for any replies.
2 Answers
Dustin Matlock
33,856 Points
Have you double checked that you completed all quizzes and challenges?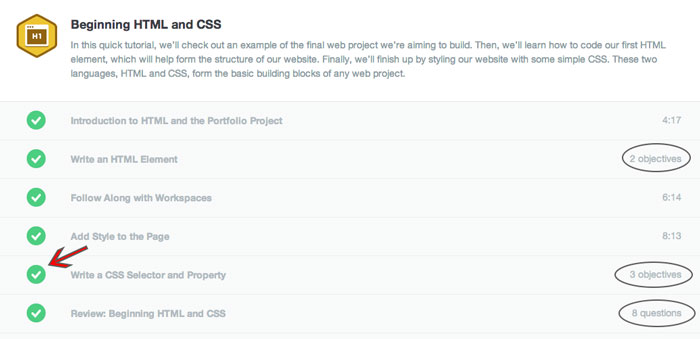 Jason Larkin
13,970 Points
Yes thank you Dustin, I do see that it has now given me the badge. Thank you.