Welcome to the Treehouse Community
Want to collaborate on code errors? Have bugs you need feedback on? Looking for an extra set of eyes on your latest project? Get support with fellow developers, designers, and programmers of all backgrounds and skill levels here with the Treehouse Community!
Looking to learn something new?
Treehouse offers a seven day free trial for new students. Get access to thousands of hours of content and join thousands of Treehouse students and alumni in the community today.
Start your free trial

Ryan Field
Courses Plus Student
21,241 Points
Thanks, Treehouse!
I'd just like to say thanks to the Treehouse team for their awesome teachers and courses. I was just offered my first job in the web development industry, and am so excited (and also a bit terrified, lol).
Anyway, I just wanted to express my gratitude to Nick Pettit, Guil Hernandez, Andrew Chalkley, Hampton Paulk, Jason Seifer, and all of the other teachers. Your courses have and continue to teach me so much, and I am truly grateful for the service you have. It truly has changed my life. <3
9 Answers
Nathan Williams
Python Web Development
Techdegree Student
6,851 Points
Congrats Ryan! Good luck in your new position!
Michael Watson
Treehouse Teacher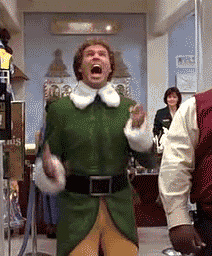 Yes, that's great! Don't be terrified, just work hard and you're going to crush it!