Welcome to the Treehouse Community
Want to collaborate on code errors? Have bugs you need feedback on? Looking for an extra set of eyes on your latest project? Get support with fellow developers, designers, and programmers of all backgrounds and skill levels here with the Treehouse Community!
Looking to learn something new?
Treehouse offers a seven day free trial for new students. Get access to thousands of hours of content and join thousands of Treehouse students and alumni in the community today.
Start your free trial
The box is not completely visible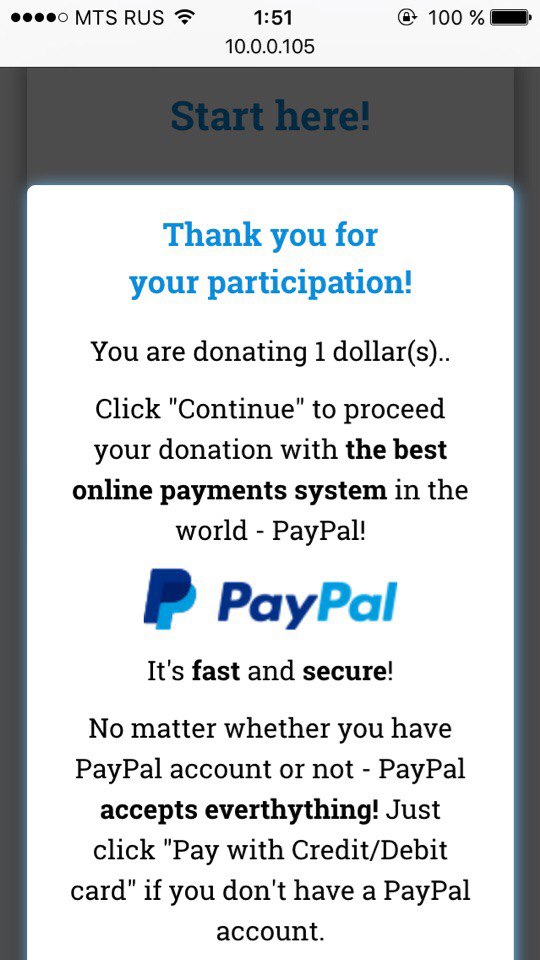 The problem occurrs on mobile phones, here is an example from my iPhone 5s. The box with "thank you" message and "continue" button appers with overlay over all other elements when user clicks a button. But if the viewport is not enough, you can't see this box completely (including the "continue" button), even if I change margin-top to zero. When you start scrolling, it scrolls the behind overlay content, not the box.
Any ideas how to fix this?
1 Answer
Cindy Lea
Courses Plus Student
6,497 Points
Im going to guess it mau have something to do with how stuff is floating around. If youre using inline images, you may have to clear it with a clear command.