Welcome to the Treehouse Community
Want to collaborate on code errors? Have bugs you need feedback on? Looking for an extra set of eyes on your latest project? Get support with fellow developers, designers, and programmers of all backgrounds and skill levels here with the Treehouse Community!
Looking to learn something new?
Treehouse offers a seven day free trial for new students. Get access to thousands of hours of content and join thousands of Treehouse students and alumni in the community today.
Start your free trial
Issavara Polanun
5,480 Points
Videos are fast forwarding
All my videos are fast forwarding for some reason so it's impossible to follow. Any ideas why this may be happening
1 Answer

Brendan Whiting
Front End Web Development
Techdegree Graduate
84,734 Points
You must have accidentally adjusted the speed control. It looks like this: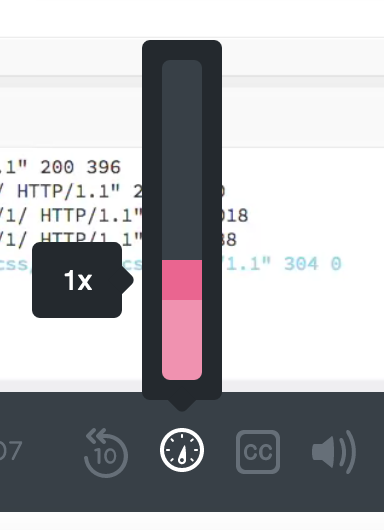 .
You want it to be at "1x" to be normal.