Welcome to the Treehouse Community
The Treehouse Community is a meeting place for developers, designers, and programmers of all backgrounds and skill levels to get support. Collaborate here on code errors or bugs that you need feedback on, or asking for an extra set of eyes on your latest project. Join thousands of Treehouse students and alumni in the community today. (Note: Only Treehouse students can comment or ask questions, but non-students are welcome to browse our conversations.)
Looking to learn something new?
Treehouse offers a seven day free trial for new students. Get access to thousands of hours of content and a supportive community. Start your free trial today.

Watson-Discovery: Uploading AirBnb Reviews. Error when creating the 2nd collection.
Action: I try to create a new collection with the Watson-Discovery Tool.
Error: "400 We were unable to create your collection. Your environment does not allow more than 2 collections to be added. Please consider upgrading your plan."
1 Answer
Ben Jakuben
Treehouse Teacher
I took another look at this now that I'm back in the office. I deleted my AirBnb instance on my lite account: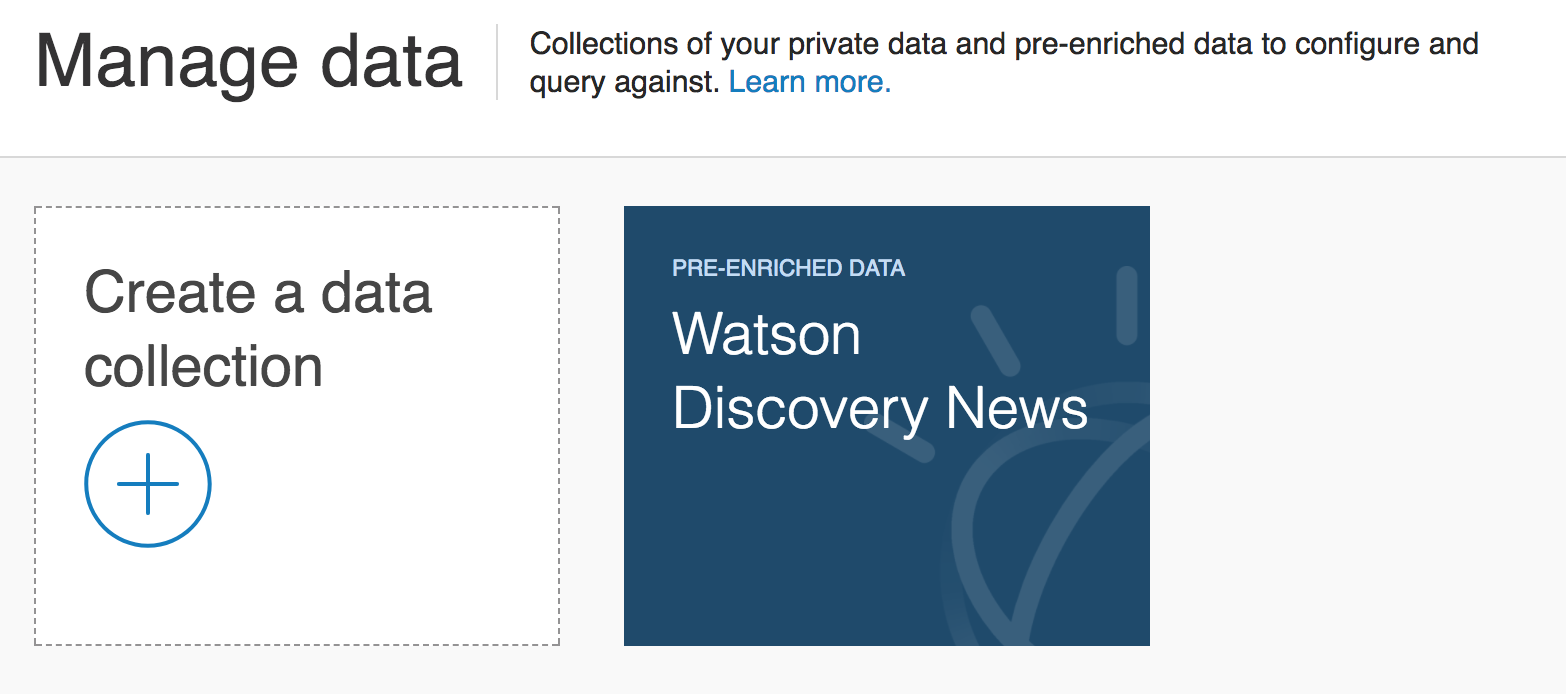 I was then able to recreate it again:

Are these the steps you're following to create the collection? Does anything else show for you besides the Discovery News collection? If you click on the gear icon on the upper right of this "Manage Data" dashboard, does it tell you how many collections you have and are allowed? Mine says "Collections: 1 / 2".
You may need to follow up with IBM for assistance if it just isn't working.