Welcome to the Treehouse Community
The Treehouse Community is a meeting place for developers, designers, and programmers of all backgrounds and skill levels to get support. Collaborate here on code errors or bugs that you need feedback on, or asking for an extra set of eyes on your latest project. Join thousands of Treehouse students and alumni in the community today. (Note: Only Treehouse students can comment or ask questions, but non-students are welcome to browse our conversations.)
Looking to learn something new?
Treehouse offers a seven day free trial for new students. Get access to thousands of hours of content and a supportive community. Start your free trial today.
Daniel Ramirez
Courses Plus Student
318 Points
When I click "merge" like you said in the end of the video. My icon loses some of the shapes. Why is it doing this?
This is what it looks like after I merge it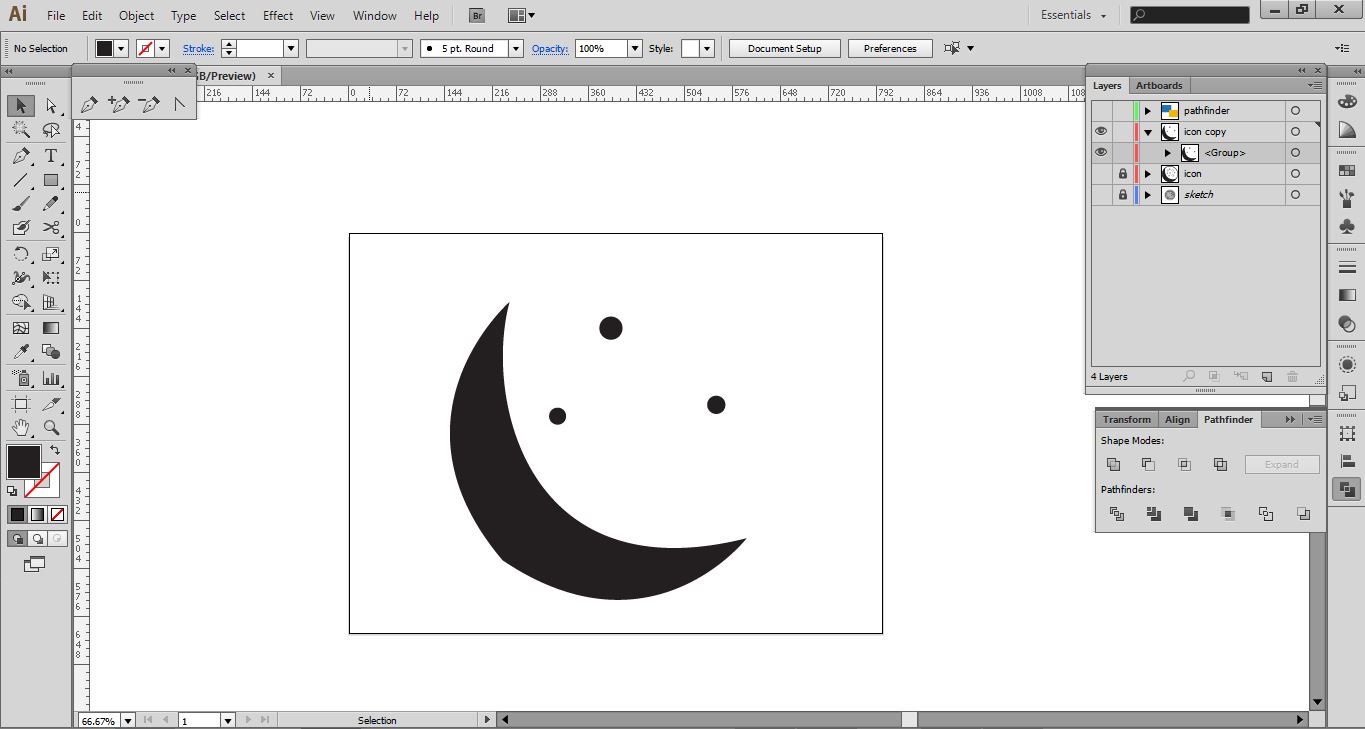 3 Answers

Jacqueline Floor
9,873 Points
You have to turn (change) all the paths into outline.

Are you using the pathfinder tool? If so objects that are not touching/overlapping each other are deleted. Trying to merge more than 2 objects together can also give problems.
You can try to group them together by pressing command + G on Mac. I think on Windows it's alt + G but I'm not sure :)