Welcome to the Treehouse Community
Want to collaborate on code errors? Have bugs you need feedback on? Looking for an extra set of eyes on your latest project? Get support with fellow developers, designers, and programmers of all backgrounds and skill levels here with the Treehouse Community!
Looking to learn something new?
Treehouse offers a seven day free trial for new students. Get access to thousands of hours of content and join thousands of Treehouse students and alumni in the community today.
Start your free trial
Dave Blanchard
192 Points
When I try to drag the image files to the workspace no dark area appears and the files do no upload to the workspace.
How do I get the files into the workspace. (I am using Windows)
1 Answer

Robert Richey
Courses Plus Student
16,352 Points
Hi Dave,
I'm also using Windows. This is what I see when I drag an image to the lower left corner of Workspaces. Try this out and let me know if this works or not.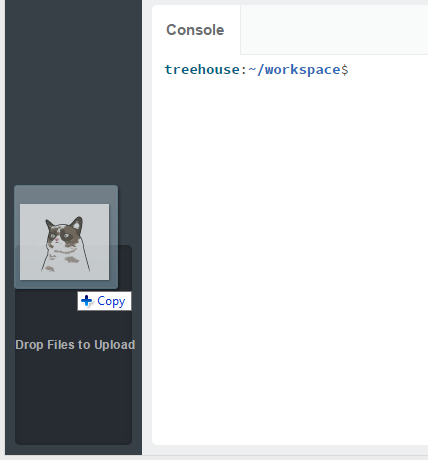 Cheers