Mitchell Lerdahl
2,471 Points
Why can I not call my method?
Ok I'm pretty confused on why I can not use my CreateContact method in program.cs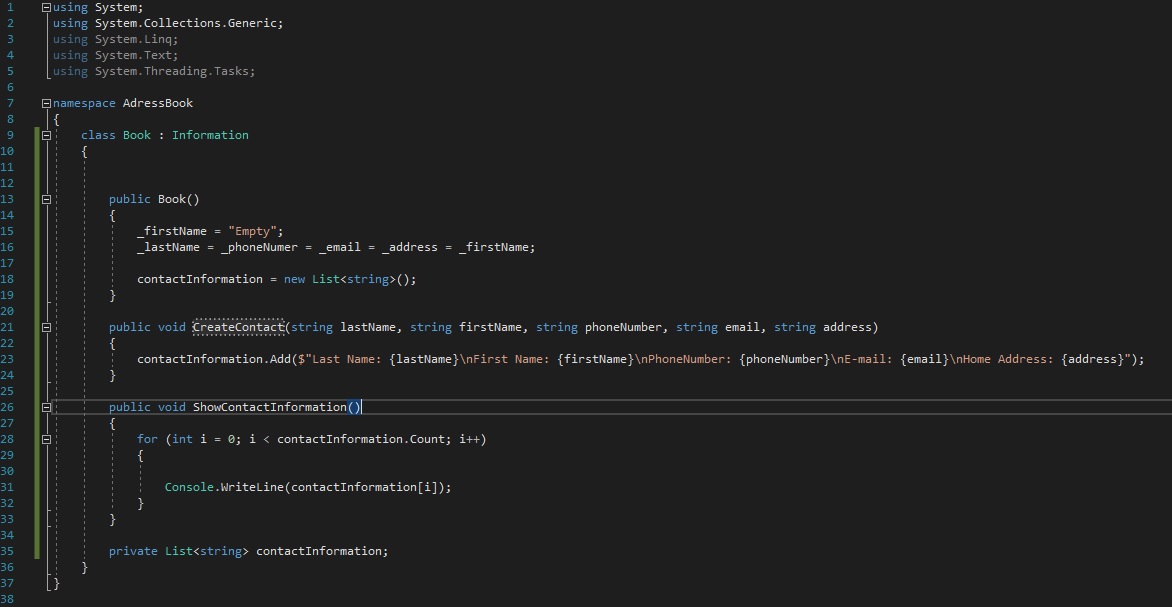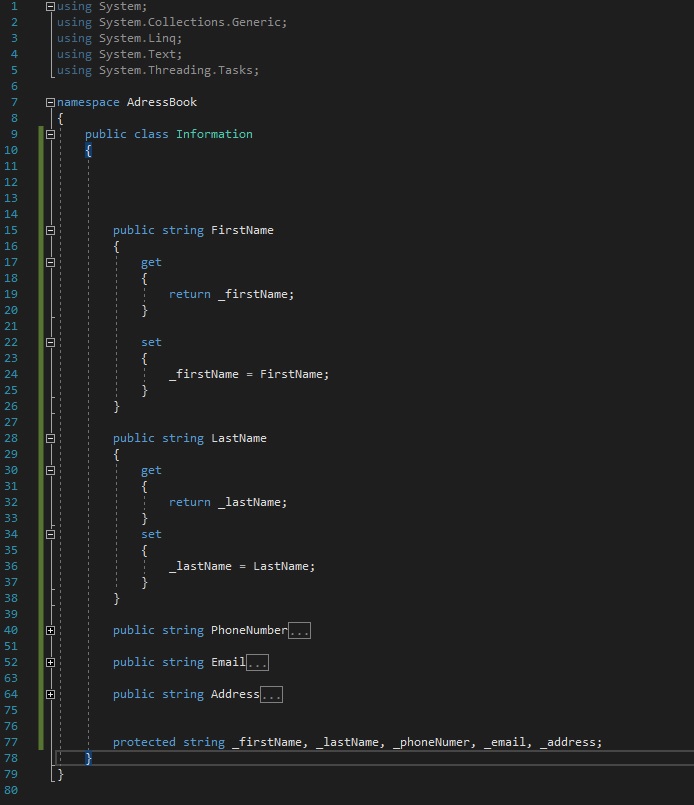 1 Answer
Allan Clark
Treehouse Moderator
10,799 Points
This is an issue with the type of your variable. The 'addressBook' variable is explicitly typed as an 'Information' object instead of a 'Book' object. Since a Book is-a 'Information' in this class set up, the compiler won't complain about putting a Book into an Information typed variable. So essentially that variable does not have access to the method. The easiest fix for this would be to change it to an implicitly typed variable, meaning change line 13 in the Program.cs to this:
var

 

addressBook

 

=

 

new

 

Book

();



As a side note, in C# the standard is generally to use implicitly typed variables when the type is easily determined. For example when 'new'-ing up an object, or storing a simple string.