Welcome to the Treehouse Community
Want to collaborate on code errors? Have bugs you need feedback on? Looking for an extra set of eyes on your latest project? Get support with fellow developers, designers, and programmers of all backgrounds and skill levels here with the Treehouse Community!
Looking to learn something new?
Treehouse offers a seven day free trial for new students. Get access to thousands of hours of content and join thousands of Treehouse students and alumni in the community today.
Start your free trial
James Kennedy
20,755 Points
Why does the library not identify completed courses?
So the library feature sometimes identifies that I have completed a course and sometimes doesn't.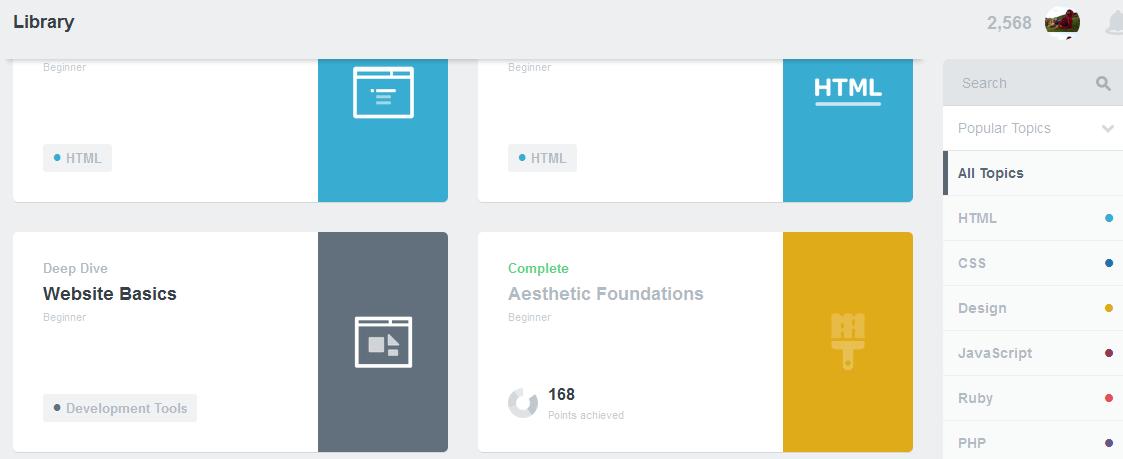 as you can see here the aesthetic foundations has been recognized as complete but the website basics has not. Although if i click on website basics you can see that website basics has been complete with all the videos watched and complete. Why is this?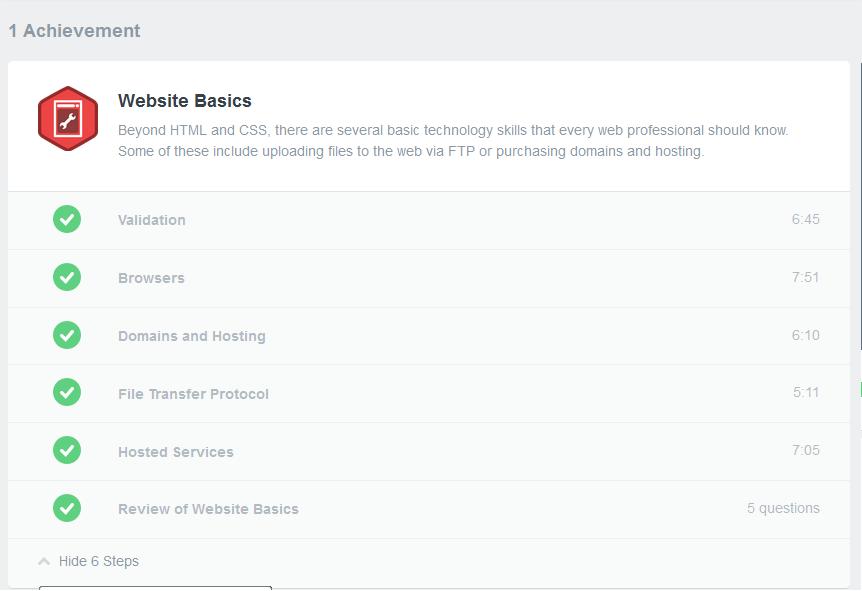 4 Answers

Colin Marshall
32,861 Points
It's doing the same for me. I think anything you complete after the new site design got put up will show up on your main library page as complete, but the stuff that was completed before the redesign shows up as complete only when you go to that deep dive/project's page. Hopefully they fix it.
Robert Newman
29,571 Points
I submitted a ticket last week too. So they are definitely aware of it and working on it. I hope it gets resolved soon as i am a bit OCD when it comes to being organised and the missing points and completions bug me haha.
James Kennedy
20,755 Points
Now you come to mention it I only have 12 dev points. Tho I have a sneaky feeling website basics used to be under HTML. But haven't had time to check yet
Hey Team!
Sorry to hear about the trouble you're running into. These are known issues our Dev Team is hard at work fixing. We'll have everything resolved soon. I apologize for the inconvenience!
Best,
Elizabeth Treehouse Support