Welcome to the Treehouse Community
Want to collaborate on code errors? Have bugs you need feedback on? Looking for an extra set of eyes on your latest project? Get support with fellow developers, designers, and programmers of all backgrounds and skill levels here with the Treehouse Community!
Looking to learn something new?
Treehouse offers a seven day free trial for new students. Get access to thousands of hours of content and join thousands of Treehouse students and alumni in the community today.
Start your free trial
WordPress example site disappears when I turn off/then turn on computer, plus question on email for local WordPress site
I'm taking your TH course "How to Install WordPress on Your Computer" and followed the instructions to the point of having the example site up (locally) and running on my PC. I then bookmarked the site, closed the site and successfully accessed it again via the bookmark. However, I'm having two problems at this point:
Whenever I turn the computer off, then restart it and establish an internet connection (I'm able to bring up other sites), the example site is no longer accessible. The error message says "This site could not be reached," then gives its name and says that it refused to connect. The first time this happened I went through the course demo again and reinstalled WordPress. Then I turned off and restarted the computer - same problem.

Enabling email for WordPress on my computer. Again, I followed the instructions per the Treehouse video. I have an Outlook email address, and in the video (and on the Easy WP SMTP site) there was no default configuration for Outlook email. I sent a request through the site to obtain this information but so far have not heard anything back.
Thanks for any help you can provide.
7 Answers
Mark Truitt
17,230 Points
Hi Jim,
For question one how did you set up the site locally? Desktop Server? or XAMP/MAMP? In either instance you have to have it running for the site to be accessible.
Question two I would have to look into but can you link the specific video/track?

Nick Pettit
Treehouse Teacher
Hi Jim, I'm really not familiar with WordPress development, but I reached out to Alena Holligan, our PHP teacher, who knows a lot more!

Alena Holligan
Treehouse Teacher
Hi Jim Gravitt
I'm going to assume you are using DesktopServer from the video you mentioned. When you say that you are "able to bring up other sites", do you mean you have other sites installed with DesktopServer that ARE working? Have you started DesktopServer after restarting your computer? This means actually opening the DesktopServer program and choosing "Yes. Restart DesktopServer with privileges".

You'll need to use the smtp setting for your outlook email account. Try https://www.lifewire.com/what-are-the-outlook-com-smtp-server-settings-1170671

Alena Holligan
Treehouse Teacher
Your local site isn't stored on "the internet" so an internet connection isn't required. What is required is the the local server is turned on. In this case, your local server is turned on through DesktopServer. Each time you restart your server you will have to run DesktopServer.
Step 1. On the first screen you choose "Yes. Restart DesktopServer with privileges"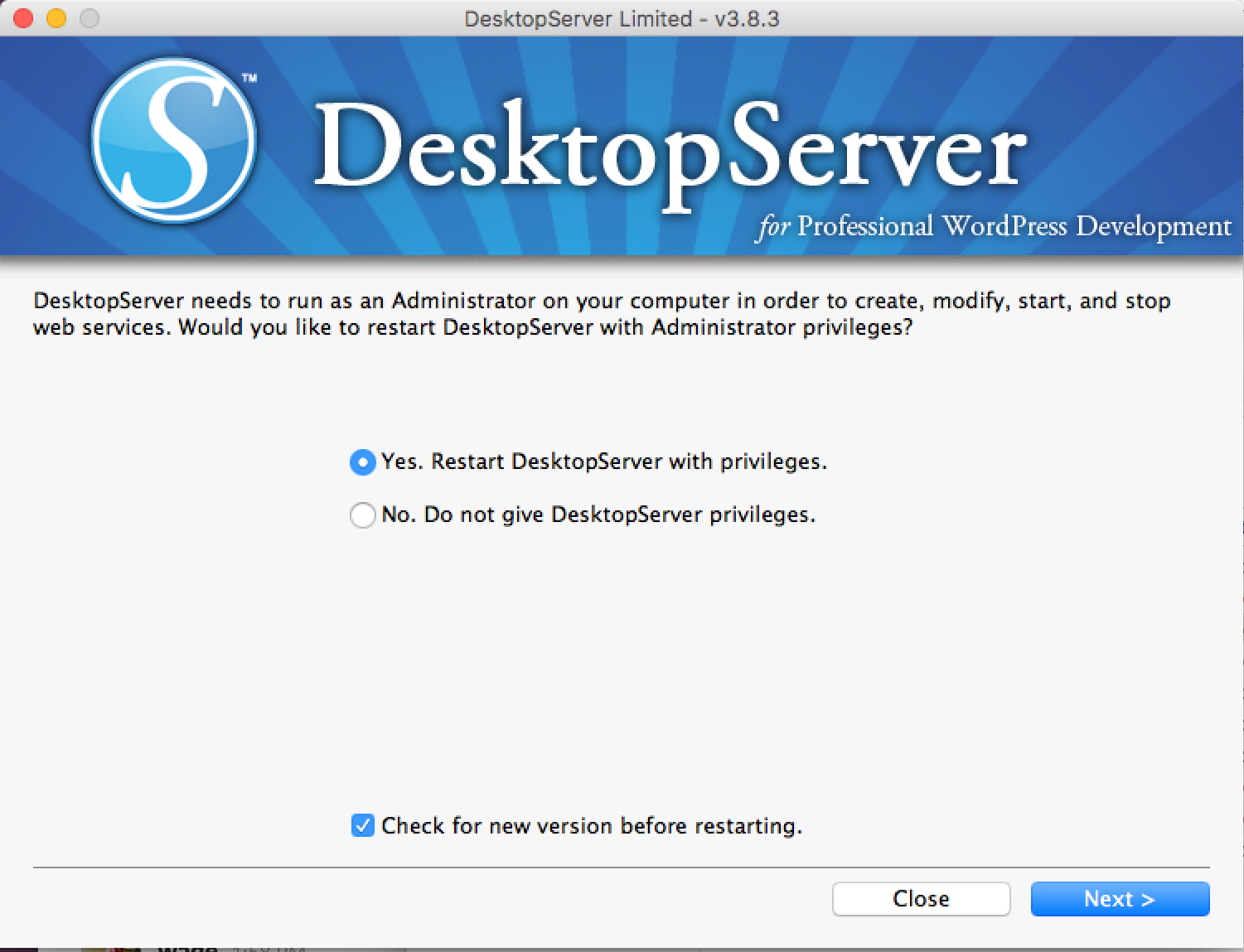 Step2. On the second screen "Yes. Start Apache and MySQL services". This is the important step, Apache is your web server and MySQL is your database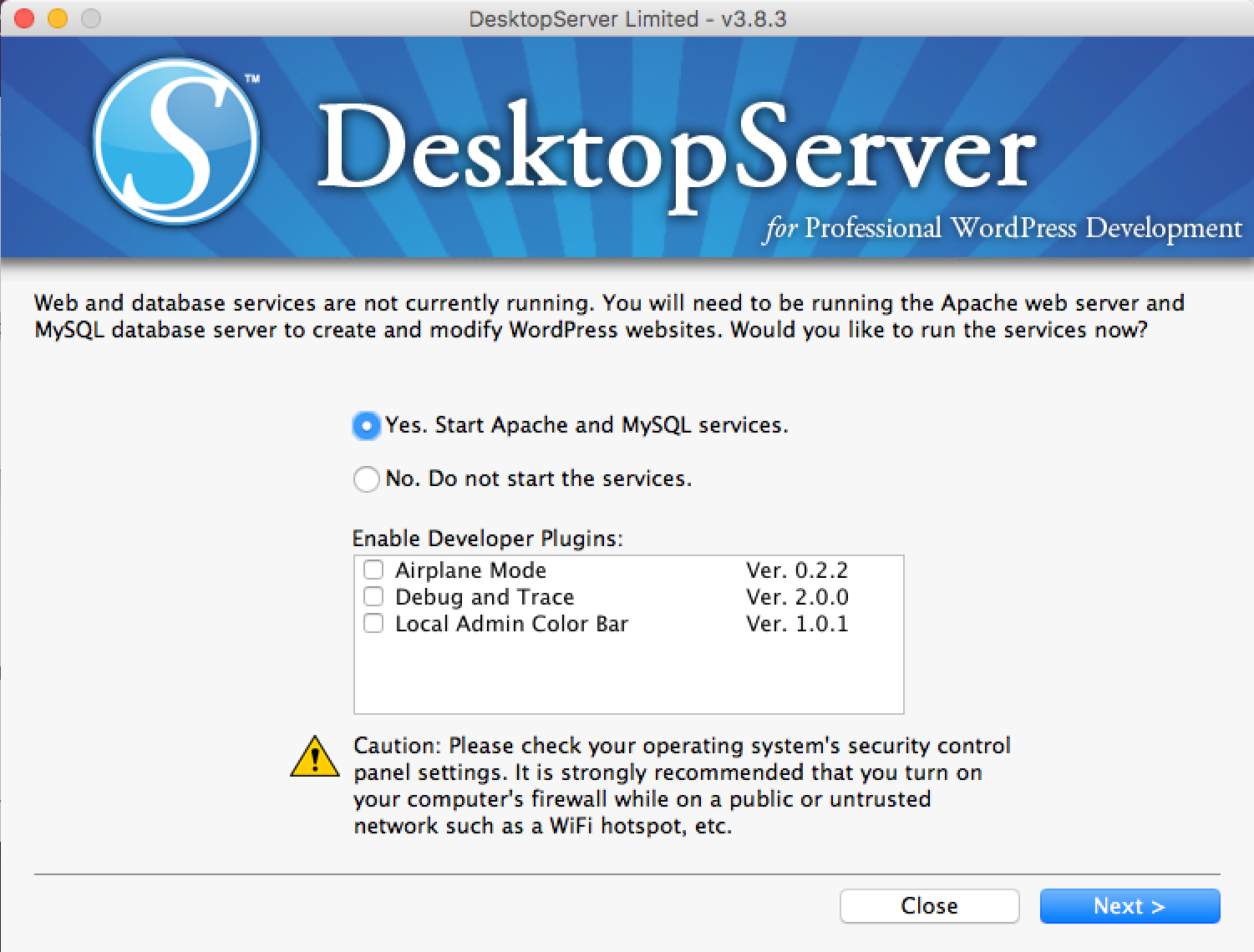 Step3. On the third screen if you do not need to set up or remove anything new, you can just click the "Close" button. Optionally you can choose the "Sites" button to see the sites you have setup.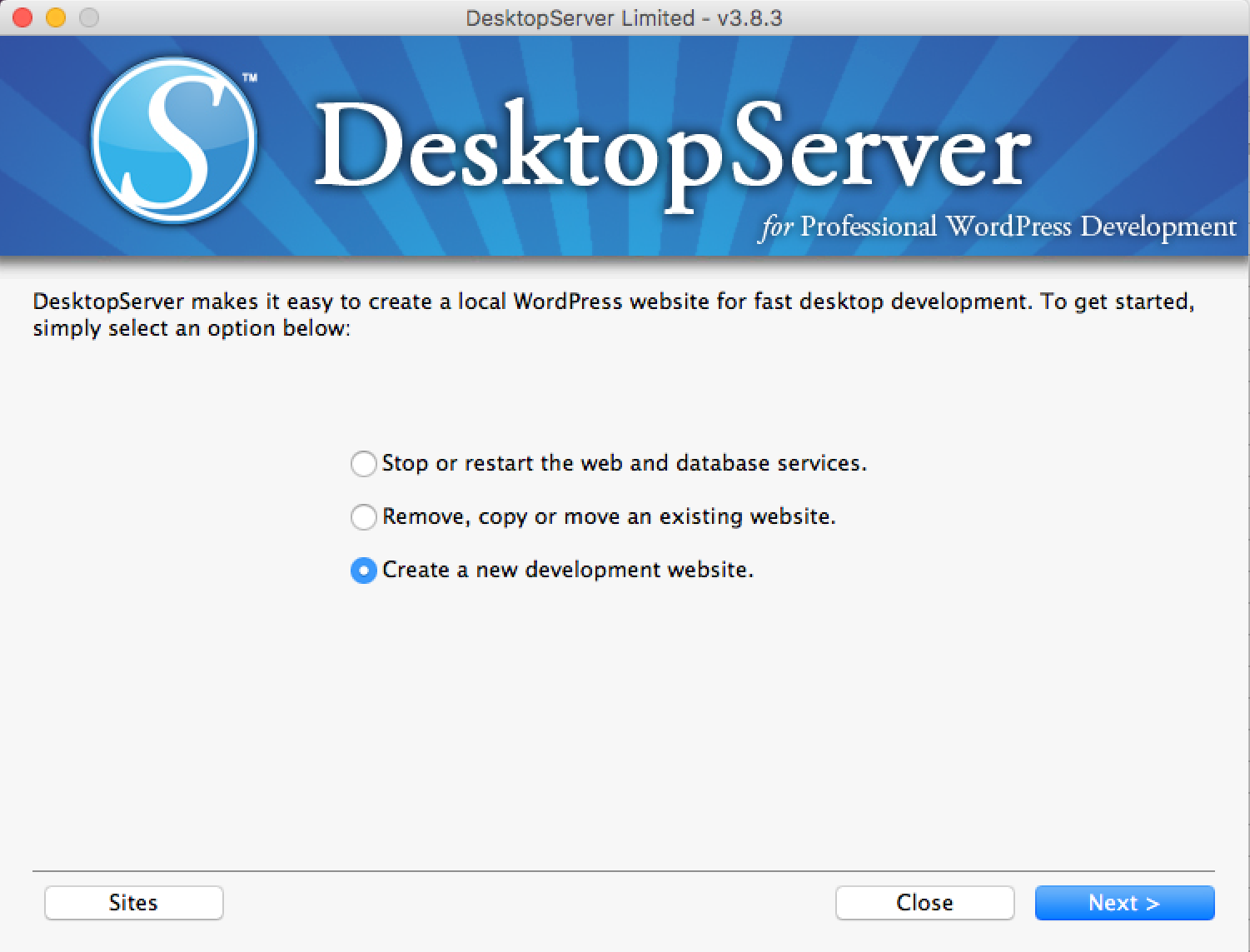 Alena Holligan
Treehouse Teacher
The steps I listed just "Turn on" the server. You do not set up anything new, you do not make any configuration changes. Each time your computer is started, you will have to start your server if you want to view your website. Starting the server is just like starting your computer. Everything is saved on your computer but you can't access it unless your computer is turned on.

Alena Holligan
Treehouse Teacher
Start with the WordPress.com hosted site and get something working. It wont give you all the control that a self hosted site would, but it will do most things and it's a great way to start. Once you're ready to go deeper, you can set up your own local site to start building out themes or plugins and stuff like that :)

Alena Holligan
Treehouse Teacher
When you "went to the WordPress site itself and started a web site that way", that is a WordPress.com hosted site. Hosting is where you site is stored. "Self hosted" could mean either stored locally like you did with the xamp, or setting up your own hosting account online with something like Flywheel and uploading files to a remote server.