AnitaB.org is moving the needle for women and LGBTQ in Tech
Are you ready to start learning?
Learning with Treehouse for only 30 minutes a day can teach you the skills needed to land the job that you've been dreaming about.
Start A Free Trial
AnitaB is an organization that promotes women, the LGBTQ community, and women-identifying people in Tech. The AnitaB organization was founded in 1997 by Anita Borg and Tell Whitney. The organization has since grown to run the world's largest conference for women in computing, the Grace Hopper Celebration of Women in Computing Conference.
The need for this kind of organization comes to the forefront in 2022 as we see that women are still massively underrepresented in Tech. If you look at other minorities as well, such as black or Hispanic women, the lack of representation is even more dramatic.
AnitaB is working towards making sure that everyone has a seat at the table when it comes to innovation and technological advancement. AnitaB works across several levels, focusing on women in management, overall participation by women, and other career development for women.
An important way AnitaB is accomplishing their goals is by offering hundreds of scholarships to applicants who are looking to get into their first developer job.
AnitaB runs this scholarship program in partnership with major technology companies, and Treehouse, a famous online coding boot camp. AnitaB brings students in, trains them using Treehouse content, and then places students in their first developer job.
Let's dive into their tech immersion program and how it's changing lives!
The AnitaB tech immersion program
The AnitaB tech immersion program is run once every quarter, and the number of apprentices they take increases each time. The first cohort had 11 apprentices, all of whom graduated and went on to receive an offer from a technology company to become software engineers.
The program takes 6 months to complete, where students completed the Treehouse Full Stack JavaScript Techdegree, as well as receive mentorship and career coaching.
Typically, it takes 3-9 months for a student to complete the Treehouse Techdegrees, so the program is accelerated and includes curriculum beyond just the Treehouse course.
The program is completely free for all participants, and AnitaB supplied the applicants with all of the hardware and software required to complete the program.
The program was also completely remote, allowing people from all over the globe the chance to study with AnitaB and Treehouse. This is a huge opportunity for the applicants who are selected to change their lives and have exposure to ways of thinking that they might not encounter often in their hometown.
475 applicants for 11 seats at AnitaB's tech immersion program
The program was received so well by social media and AnitaB's community that 475 people applied for the 11 seats that were run in the first cohort of AnitaB's tech immersion program. This is a real demonstration of the massive amount of demand there is for these kinds of opportunities.
It also shows the immense potential that lies in our workforce today.
475 people were willing to study and completely overturn their lives for the chance to do something more.
It is also an indicator that people are looking for ways to get into tech. There are multiple pathways for getting into tech, and the workforce is starting to catch on and hunt for those opportunities.
Organizations like AnitaB show people that there are many routes to working in tech. Not only are there many routes but there are many different kinds of jobs available. There are fantastic careers out there for people who are better at data analysis than they are at algorithms and vice versa.
In the upcoming cohort, AnitaB will increase the size of the tech immersion program. More than 11 apprentices will be taken into the upcoming cohort and they will have jobs arranged for them as they exit into the workforce.
AnitaB partners with Treehouse
The coding education portion of AnitaB's program is conducted in partnership with Treehouse.
Treehouse is an online coding boot camp that was founded in 2011 and has since taught over 600,000 people how to code.
Treehouse is proud to support AnitaB by welcoming the AnitaB apprentices into our program and working alongside them as they progress through the course material.
Each AnitaB apprentice graduates from the Full Stack JavaScript Techdegree as a part of the program.
The Full Stack JavaScript Techdegree teaches you everything from front-end web development to how to build apps and host them on the Internet.
If you're interested in more about the curriculum, check it out here.
All successful candidates are hired directly
When the apprentices graduate from the Treehouse Techdegree, they are given a placement at a major technology company.
In the last cohort, all of the apprentices were successful at landing their first job!
This is a phenomenal way to get your foot in the door in industry.
With just a couple of years of experience, people can leverage their salary to 100K or more per year. It's possible for the AnitaB apprentices to develop their career to that extent if they keep studying and working hard over the next few years.
Check out our Treehouse success stories and see for yourself how several students' careers have progressed since graduating from Treehouse.
Opening up our tech workforce to people of different backgrounds is what it takes to make real change in our society. AnitaB is really spearheading this initiative by making that happen for the Tech Immersion Apprenticeship participants.
Changing our society one Techdegree at a time
The Treehouse mission is to diversify the tech industry through accessible education, unlocking the door to opportunity, and empowering people to achieve their dreams.
By giving students the most affordable, accessible, and engaging education we can, Treehouse strives to change our society one Techdegree at a time.
Working with AnitaB is directly a part of the Treehouse mission, and we're grateful AnitaB is here to further this mission. Check out our customer success stories to see some of the students who have gone on to do amazing things with their Treehouse tech education.
Partner with Treehouse!
Treehouse loves to partner with organizations such as AnitaB to get our Treehouse education into the hands of brilliant minds.
Treehouse needs the help of great community leaders to get students involved with our resources and to keep them fighting for success. It's difficult for people to believe in themselves, and to stay goal-driven as they take on the massive challenge of transforming their life.
With a community leader, coach, or mentor, students are much more likely to succeed and follow through all the way to changing their careers.
Reach out to us at hello@teamtreehouse.com, or on any social media channel, and we'll set up a call to partner with you and your community!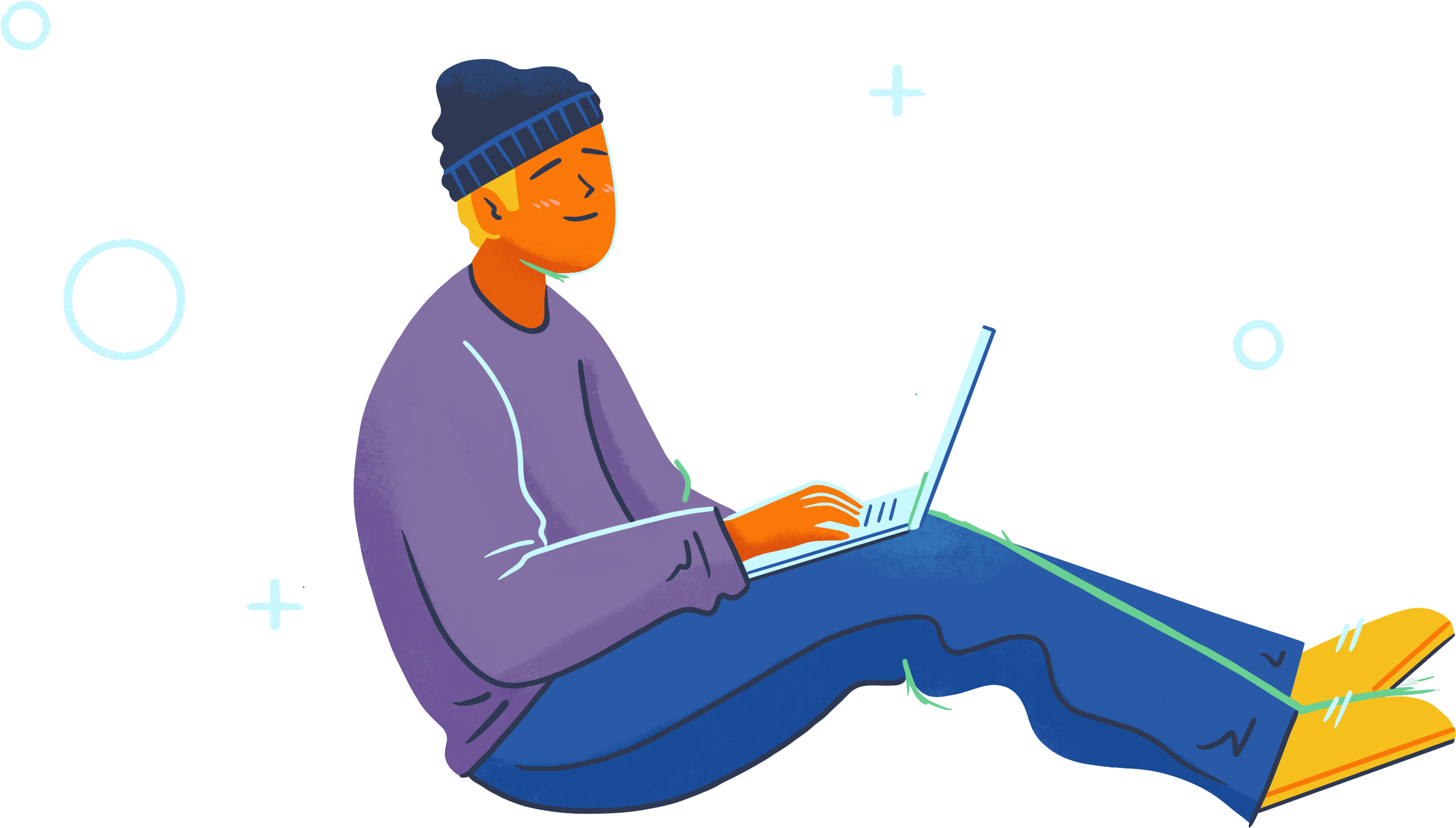 Are you ready to start learning?
Learning with Treehouse for only 30 minutes a day can teach you the skills needed to land the job that you've been dreaming about.
Start A Free Trial