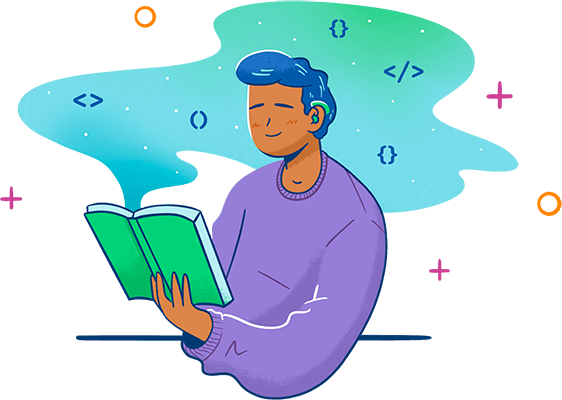 Welcome to Tracks
Treehouse Tracks are guided curriculums that cover all relevant Courses and Workshops necessary to master a subject. Treehouse's learning library includes dozens of Tracks on a variety of topics including web design, programming, and more. With Compass, you'll also be able to test out of subjects you already know, and create a custom curriculum for your learning goals.
View all Tracks
Ready to start learning?
Treehouse offers a 7 day free trial for new students. Get access to 1000s of hours of content. Learn to code, land your dream job.
Start Your Free Trial
8 hours
Track
Introduction to Marketing and Sales Analytics
---
Learn the most important data to track as a marketing or sales manager, and how data drives the bottom line. Follow a guided curriculum that will walk you through the tools and concepts of measuring business performance.
Start with "Financial Statement Basics" to give you a strong understanding of business finance, like how to read a profit and loss (P&L) statement, balance sheets, and more. Then, get an understanding of how to measure performance for a recurring SaaS (Software-as-a-Service) or subscription company. With "Spreadsheet Basics" and a series of courses related to Microsoft Excel, you'll learn how to operate the most important tool used in the organization and presentation of business finance.
More and more companies are relying on their marketing, sales, and revenue teams to have strong command of how their work drives the bottom line. Start your path to a lucrative career in marketing, sales, or other revenue roles with this Track.
An entry-level salary for the technologies covered in this track is about $71,000 / yr on average.

Some companies that use these technologies regularly include: Apple, Amazon, Cisco, Verizon, Microsoft, American Express, IBM, HP, Uber