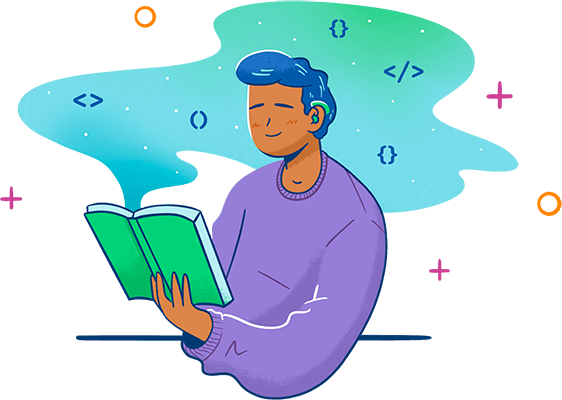 Welcome to Tracks
Treehouse Tracks are guided curriculums that cover all relevant Courses and Workshops necessary to master a subject. Treehouse's learning library includes dozens of Tracks on a variety of topics including web design, programming, and more. With Compass, you'll also be able to test out of subjects you already know, and create a custom curriculum for your learning goals.
View all Tracks
Ready to start learning?
Treehouse offers a 7 day free trial for new students. Get access to 1000s of hours of content. Learn to code, land your dream job.
Start Your Free Trial
20 hours
Track
Learn Ruby
---
Ruby is a popular programming language that is used for everything from command line programs all the way up to large scale web applications. This track is the place to start if you want to learn how to get started with the Ruby language.
By the end of the Track, you'll have learned how to create basic Ruby programs, learned about object oriented programming, as well as how to use Ruby's built in types and constructs in addition to creating your own. Additionally, you'll know how to use Ruby to further explore the programming language on your own.
An entry-level salary for the technologies covered in this track is about $60,000 / yr on average.

Some companies that use these technologies regularly include: Treehouse, Airbnb, Bloomberg, Soundcloud, Kickstarter