Welcome to the Treehouse Community
Want to collaborate on code errors? Have bugs you need feedback on? Looking for an extra set of eyes on your latest project? Get support with fellow developers, designers, and programmers of all backgrounds and skill levels here with the Treehouse Community!
Looking to learn something new?
Treehouse offers a seven day free trial for new students. Get access to thousands of hours of content and join thousands of Treehouse students and alumni in the community today.
Start your free trial

Correct Markdown syntax for Ordered List & Suggestions
Hey guys,
I can't figure out what the correct Markdown syntax for ordered lists are. Often times when I try, it will collapse and instead of being in nice rows, it will all be one single, paragraph.
Edit: Nevermind, in making this post, I learned the correct syntax:
Make sure you have [Return] twice to start a new paragraph
Make sure you have a [space] in between the number and list item
---
Also, I'm really liking Treehouse's new features. Forums enabled by what badges you've earned is really interesting. Other suggestions:
Make workspaces shareable (I know you guys are working on it ;) Markdown is incredibly helpful in the forums, but sometimes sharing all of a project's code (especially to lint small details like missing semicolons) can be pretty tedious.
Preview a way to see what your post will look like before it is published. I edited the same post 4-5 times to try to get the ordered list to work, and in between I had to add backticks to differentiate text all over again.
A way to go directly to the challenge that someone might be referring to. To help someone in the forums for a specific question, he forgot to mention what exactly the question was asking. It took me 3-4 minutes to go find the exact problem they needed to solve (Library>HTML>CMD+F>Solve a few challenges), but it was still faster than asking and waiting for a response.
Thanks guys! Let me know if I can help by giving more feedback or with general questions.
4 Answers
Dustin Matlock
33,856 Points
I'd tried ordered lists in an earlier post and could not get it to work.
My post: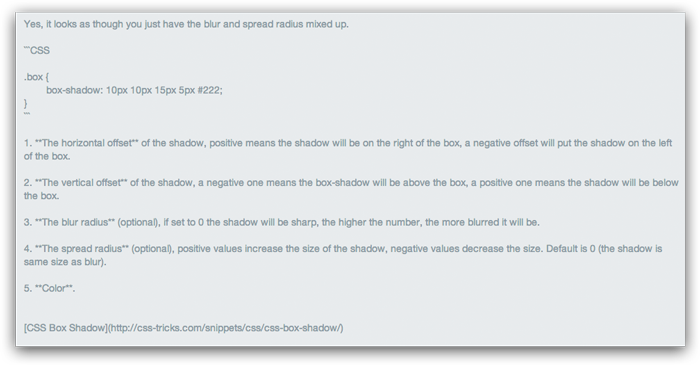 Outputted to: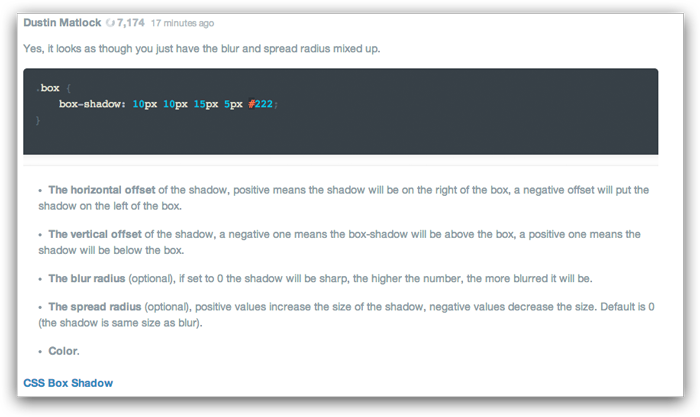 Not sure what I'm doing wrong in that but I'd agree with some of your other suggestions. Thanks for posting this.
James Barnett
39,199 Points
Those are all great ideas, while Treehouse is working on these here are some things we can do on the forum to help each other out.

Not sure what's going on with the Markdown editor, but take a look at this screenshot of [dillinger.io(http://www.dillinger.io).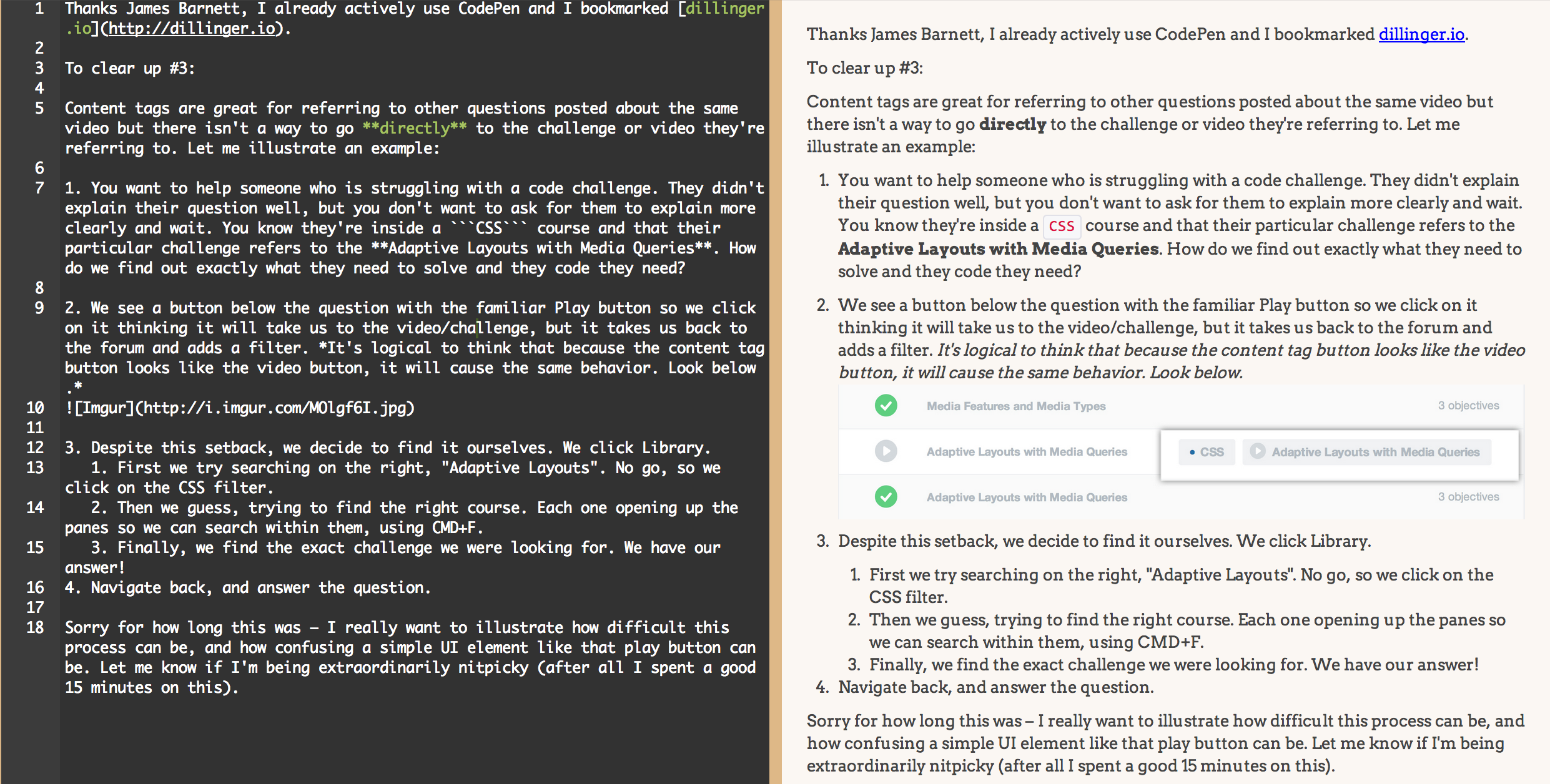 Dustin Matlock
33,856 Points