Welcome to the Treehouse Community
The Treehouse Community is a meeting place for developers, designers, and programmers of all backgrounds and skill levels to get support. Collaborate here on code errors or bugs that you need feedback on, or asking for an extra set of eyes on your latest project. Join thousands of Treehouse students and alumni in the community today. (Note: Only Treehouse students can comment or ask questions, but non-students are welcome to browse our conversations.)
Looking to learn something new?
Treehouse offers a seven day free trial for new students. Get access to thousands of hours of content and a supportive community. Start your free trial today.

Networking Thursday (8/27) – Connect with other Treehouse Students!
Hey Treehouse Students!
We're back with another Networking Thursday – giving you the opportunity to connect with other Treehouse Students!
Last week's networking session was a hit! 💥 It's amazing to see y'all forming connections, making general chit chat, and cheering each other on. Let's keep it going!
💬 How to participate in Networking Thursday: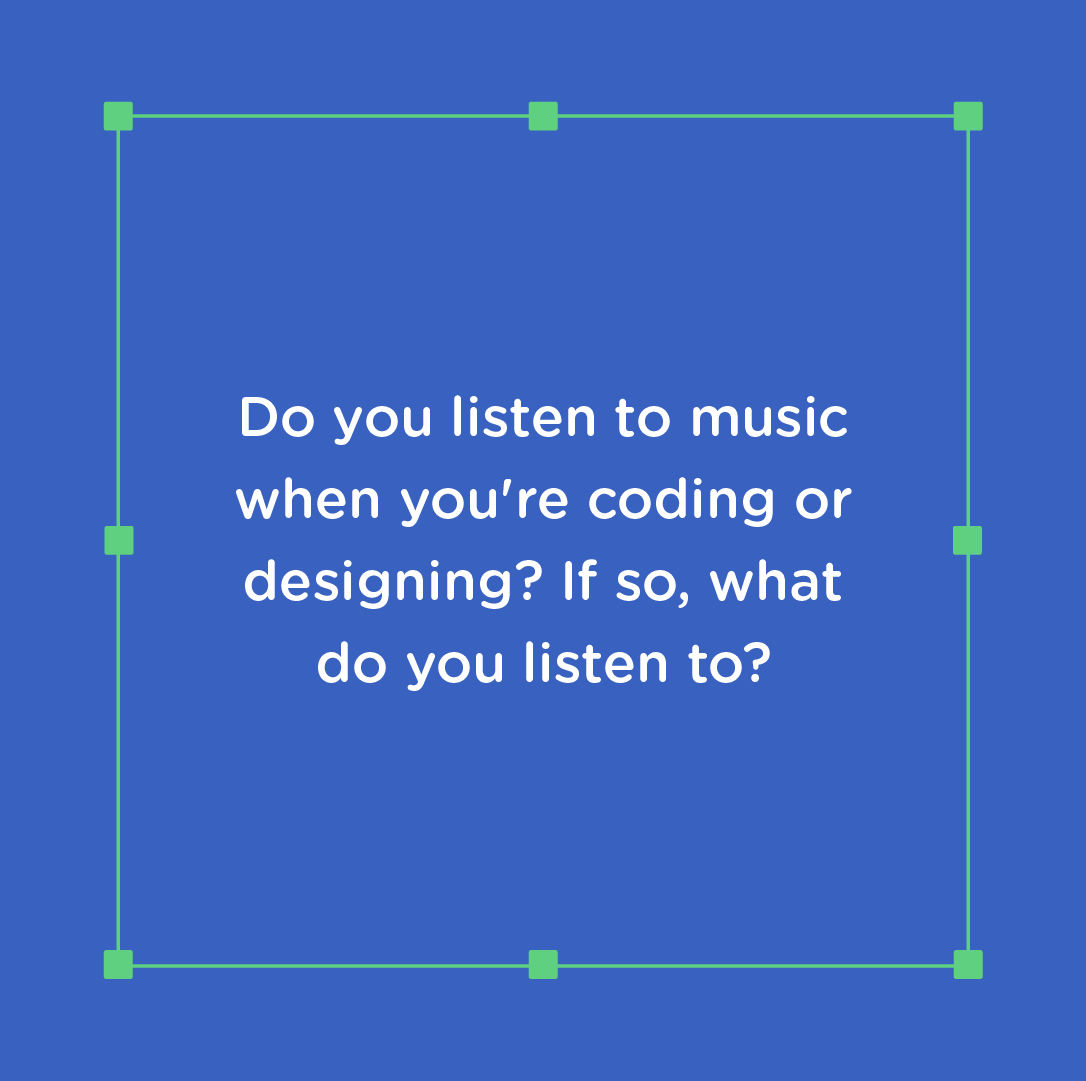 Answer the icebreaker question: Do you listen to music when you're coding or designing? If so, what do you listen to? Please feel free to drop some links to playlists/videos/etc!
Introduce yourself!
Share your LinkedIn profile URL for other students to connect to
Share links and/or screenshots of the projects you've been working on
Share your interests, hobbies, etc!
Chat with other students here by responding to their posts!
Make those connections, support each other, leave some endorsements/recommendations on other student's LinkedIn profiles, lend a helping hand to folx in search of work in tech, and give some positive feedback on fellow student's projects. We're all on this learning journey together!
---
I'll get things started! 💬
I'm Ryan Mouser, the Content & Community Marketing Specialist here at Treehouse. I was 15 years old when I started learning to code in PHP for a popular text-based MMORPG game. I've been with Treehouse for over 2 years now and have had the amazing opportunity to wear many different hats. I've been learning with Treehouse since 2015 (you can check out my previous profile here).
Currently, I'm working alongside our world-class team on some exciting opportunities to bring the Treehouse Community closer together. Stay tuned! 😀
Outside of Treehouse, I have the joy of living life with my incredible wife, our 3 awesome kids, and our 2 cat furbabies. We love to make music, garden, cook, play games, and watch fun TV (any Avatar: The Last Airbender fans out there?)
While working, I love to listen to a variety of music - chill singer/songwriter vibes for when I'm focusing - upbeat pop tunes for when I need to tap into my creativity. For extra boost of focus and chill, I tend to gravitate to anything on the Meditative Mind YouTube channel.
You can connect with me on LinkedIn here. Looking forward to connecting with y'all!
Happy networking! :)
15 Answers
Tyler Degand
Full Stack JavaScript
Techdegree Graduate
18,686 Points
Hey Everyone! I love listening to music when I'm coding. Typically its EDM or rock to get my mood boosted and me thinking.
I'm Tyler, a Full Stack JavaScript Techdegree Student I've been self studying a long time but a few months ago I decided to take my journey further and really dig in take a huge bite out of the developer world.
You can connect with me here: https://www.linkedin.com/in/tyler-degand-21252bb9/ Feel free to take a look at my website and dont be afraid to provide feedback! https://www.tylerdegand.com/
Ryan Puffer
Front End Web Development
Techdegree Graduate
15,228 Points
Hello!
I'm Ryan Puffer. I'm making the transition from teaching to tech this year after about a year of teaching myself to code. I'm about 80% through the FEWD techdegree and planning to jump straight into FSJS when I finish. Trying to teach myself React right now too!
I listen to Lo Fi Hip Hop if I'm watching tutorials or literally anything else if I'm working on a project. Right now, I'm working my way through Weezer's catalog.
You can connect with me at [LinkedIn](www.linkedin.com/in/ryan-puffer/) or [Twitter](twitter.com/ryancpuffer). Also, check out my website at [ryanpuffer.com](www.ryanpuffer.com).
Mark Ryan
Python Web Development
Techdegree Graduate
28,154 Points
Ooo this is fun!
I'm Mark. I completed the Python Web Dev Techdegree in February. Since then I've switched my learning into overdrive! I've been exploring JS, React, AWS, and Docker. Maybe a bit much all at once but I'm really enjoying it. I'm also focusing on job hunting! I started doing interviews 2 weeks ago. In addition to that I'm reaching out to my circle to see if I can build some projects. It's a strange time to be back on the market but I'm excited about it!
I like to mix things up when coding. Sometimes I need jazz, sometimes I need nature sounds, sometimes I like environment/ambient sounds (like coffee shops etc.). My main playlist for coding is a mixture of lo-fi/beats/instrumental stuff. I try to keep it limited to "digital" sounds or features. I've named the playlist Focus if you want to check it out on Spotify.
I like cameras! I spend a lot of time (well before I started coding I did) roaming around taking photos. I think I have to have a talk with myself about getting outside more.
Would love to connect with my fellow Treehouse members (Treehousers?). I'm in building-mode for both my portfolio website and my LinkedIn. I'll leave those below!

Mel Rumsey
Treehouse Staff
Icebreaker question: While I'm learning I have to have almost dead silence, but if I am just hacking away and building a game I like to listen to Learn To Code with Me or other podcasts. I also have this super awesome spotify playlist I'll throw on for a confidence booster.
Hi all I'm Mel. I've been a Treehouse student/Coder for about 4 months now and I am loving every minute of it
https://www.linkedin.com/in/melrumsey/ Feel free to connect with me, I am super active!
I just finished working on a Star Trek themed Space Shooter (still needs polished and added features) and am now working on a 3d first person shooter Play Voyage Through Space
I love going kayaking/hiking/rollerblading with my partner and pupper as often as possible. I love to watch baseball and of course CODE. I have recently discovered my passion for coding video games with C# and Unity.
Ryan Carson
Treehouse Staff
Michael MacDougall
Full Stack JavaScript
Techdegree Student
13,419 Points
Hi all, I'm Mike and am currently enrolled in the Full Stack program. Working on changing moving out of Test Automation into development.
When coding like listening to post rock/ambient music. Helps me concentrate. (www.linkedin.com/in/macdougallm)
Hi there, I'm Lisa and currently enrolled in Python Basics. It's my first foray into coding and I'm really enjoying it but find it really challenging. I've worked in TV and publishing, but currently out of work due to CV19 so trying to learn some new skills and try to forge a new career. Love the platform and thank you to the community for being so welcoming. Hope to meet lots of you. If you'd like to connect here are my details: Twitter, https://twitter.com/lisarobbie, and LinkedIn www.linkedin.com/in/lisarobbie
Wayne Hewitt
2,431 Points
Hi All! I'm Wayne, I'm currently working through the full-stack Javascript course. I work in the education sector, I do love my job as a lead UX designer I have found a new passion for code. I like to listen to Jazz when I'm designing, here one of the background music I listen to on YouTube Jazz Music. Here my linkedin profile. So let's connect!
Rafael Dizon
Full Stack JavaScript
Techdegree Student
11,371 Points
Frederick Bruce
Front End Web Development
Techdegree Graduate
14,112 Points
Hey everyone! My name is Frederick Bruce. I'm transitioning from retail to tech after a few years of working management at Gamestop.
Im currently working on Unit 3 of the FEWD techdegree. I love the program so far.
I personally find music to distract me so I tend to listen to podcasts about sports when I code.
I would love to network! You can connect with me on LinkedIn at linkedIn.com/in/frederick-bruce-b284245b. I am also on Twitter at twitter.com/Freddy_Dev.
🎧🎵- mostly rock led - muse || digital/edm like gramatik to rufus du sol || and jazzy hiphop beats.
Hi, im Beau!🧑🏻‍🚀 Lived in LA for 16 yrs then moved back home to San Diego 2 yrs ago. Decided to career jump from barber/stylist to dev. Me and my brother started coding 13months ago, Front-end. Completed Nucamp bootcamp, been doing TH the whole time and am seriously thinking about doing a techDegree! I work for a company (as a newb) for sunnybyte.com only because one of the partners is my friend.
www.linkedin.com/in/beau-hale-b1b66a1a6/
Im very good with people, clients, talking, socialization because of my last career. So i thought i would learn coding because i hear those are 2 very great skills to partner in tech and highly in demand...
I like to code, play COD, drum, snowboarding, cycling, rollerblading, socializing, music fest and concerts, hot tubs, gin&tonics and red wine!😜 Im also a hugger!!!
Nick Huemmer
Front End Web Development
Techdegree Graduate
20,771 Points
Hi All, Nice to meet you. Hopefully, we can connect and build our network! There's such an interesting range in experience here. Here's my LinkedIn profile. Let's connect!
I listen mostly to Ambient, LoFi, Exospheres (look it up on Spotify), Space Music and Late Night Piano Jazz (another Spotify playlist). I also listen to brown noise as it helps me concentrate and blocks out noise from the kids😁. I can't do music with words as I find it distracting and I start to go off on daydream tangents.
Classic Rock (AC/DC, Rush, Led Zeppelin etc.), Old School Metal (Iron Maiden, Metallica, Megadeth), Old School Hip Hop (Wu-Tang, A Tribe Called Quest, Biggie etc.) Electronic and Jazz or my favorite genres of music.
I'm a Food Scientist and worked in the Food Industry for 17 years, most recently for Clif Bar. I could tell you all about processed food and have worked on everything from mac n cheese to frozen pizza to energy bars.
I decided to leave my career as a food scientist to spend more time raising my kids and explore other things I'm interested in doing. I have my own health coaching business and also do personal training (I'm a GMB fitness trainer).
I fell into the Front End Web Development program from trying to build my site for my Health Coaching business. I'm hoping to finish the FEWD TechDegree program by January, then look into Full Stack Development and or Python. I'm really excited to learn Python because you can use it to program robots!
Hey everyone!
My name is Ave and I am currently in the process of switching careers to the tech industry. I have been coding on & off since 2017 but as of mid-May I quit my job and have dedicated myself to learn coding and have done it every day via #100DaysOfCode challenge via Treehouse. I am 4 days away from completing the challenge - it's day 96 today! Thank you, Treehouse, for this opportunity! :)
My 'first love' in programming languages is definitely Python and I have completed the Python track here on Treehouse. Currently I am looking into JavaSript, also on Treehouse. I have completed JS Basics and ExpressJS and moving on tomorrow with either React, Vue or Angular - have not decided yet.
When it comes to music...I like to code in silence just like Mel here. I do like listening to music when I'm driving :)
Some Python code samples can be found on my Github
Feel free to join my network on LinkedIn
Or follow me on Twitter
As coding means a lot of sitting behind the computer I like to cycle to keep myself in shape.
I also like to hang out in the Treehouse Community occasionally and keep my eye on fellow students to see if I can help them in coding challenges in any way. From my own experience I remember that the start can be a bit hard so it's good to have someone supporting you.
Feel free to connect with me! :)
Clinton Hays
Front End Web Development
Techdegree Graduate
18,022 Points
Hi All!
I'm Clinton, I'm a little over halfway through the FEWD Techdegree here on Treehouse. I really love it! I plan on studying Data Analytics after I'm finished with the tech degree, my brother and I are hoping to start a social media and online management firm. I love coding...CSS and SASS are my favorite things to play around with.
When I'm watching tutorials or videos, I listen to jazz or lo-fi hip-hop. When I'm coding projects I listen to a lot of different things, but lately it's been Run the Jewels 4. Can't get over how good that album is.
We can connect on Linked In, which I still really need to update. Or check out my Github which I also need to customize a bit.
Good luck to everyone on their journeys!
Also...Snake Jazz...amirite?!
Hello everybody! My name is Bo, and I'm the Director of Marketing and Production here at Treehouse. Here's my LinkedIn profile. I'd love to connect with you!
When working and in a "get things done" mode, I prefer to listen to a Spotify playlist I made of movie soundtracks.
Right now we're working on some exciting new badges and features for Treehouse students, our next Festival (shh... don't tell anybody yet! 😉), and how we're reaching out to new communities about Treehouse learning. If there's every any feedback you want to offer to our team... reach out! My email is bo.jacober@teamtreehouse.com.
On a personal note, right now I'm reading Engines of Change, a book about notable automobiles in history and the impact they had on culture. It's fascinating. Even if you don't think you're a "car person," I recommend it. It's accessible and contains a lot of great information on basic automobile engineering.
Looking forward to connecting with you all!