Welcome to the Treehouse Community
The Treehouse Community is a meeting place for developers, designers, and programmers of all backgrounds and skill levels to get support. Collaborate here on code errors or bugs that you need feedback on, or asking for an extra set of eyes on your latest project. Join thousands of Treehouse students and alumni in the community today. (Note: Only Treehouse students can comment or ask questions, but non-students are welcome to browse our conversations.)
Looking to learn something new?
Treehouse offers a seven day free trial for new students. Get access to thousands of hours of content and a supportive community. Start your free trial today.
Brian Kendig
2,798 Points
Where is the extra credit?
I just went through the Git course, and at the end of a few videos the presenter said I could try an extra-credit exercise, but I don't see extra credit anywhere on the page. I've looked extensively; if it's there, it's hiding or I'm blind.
How do I get to the extra credit?
3 Answers
James Barnett
39,199 Points
When I went to git ready video and I scroll down before the video I see a section labeled extra credit
Maybe this will help ...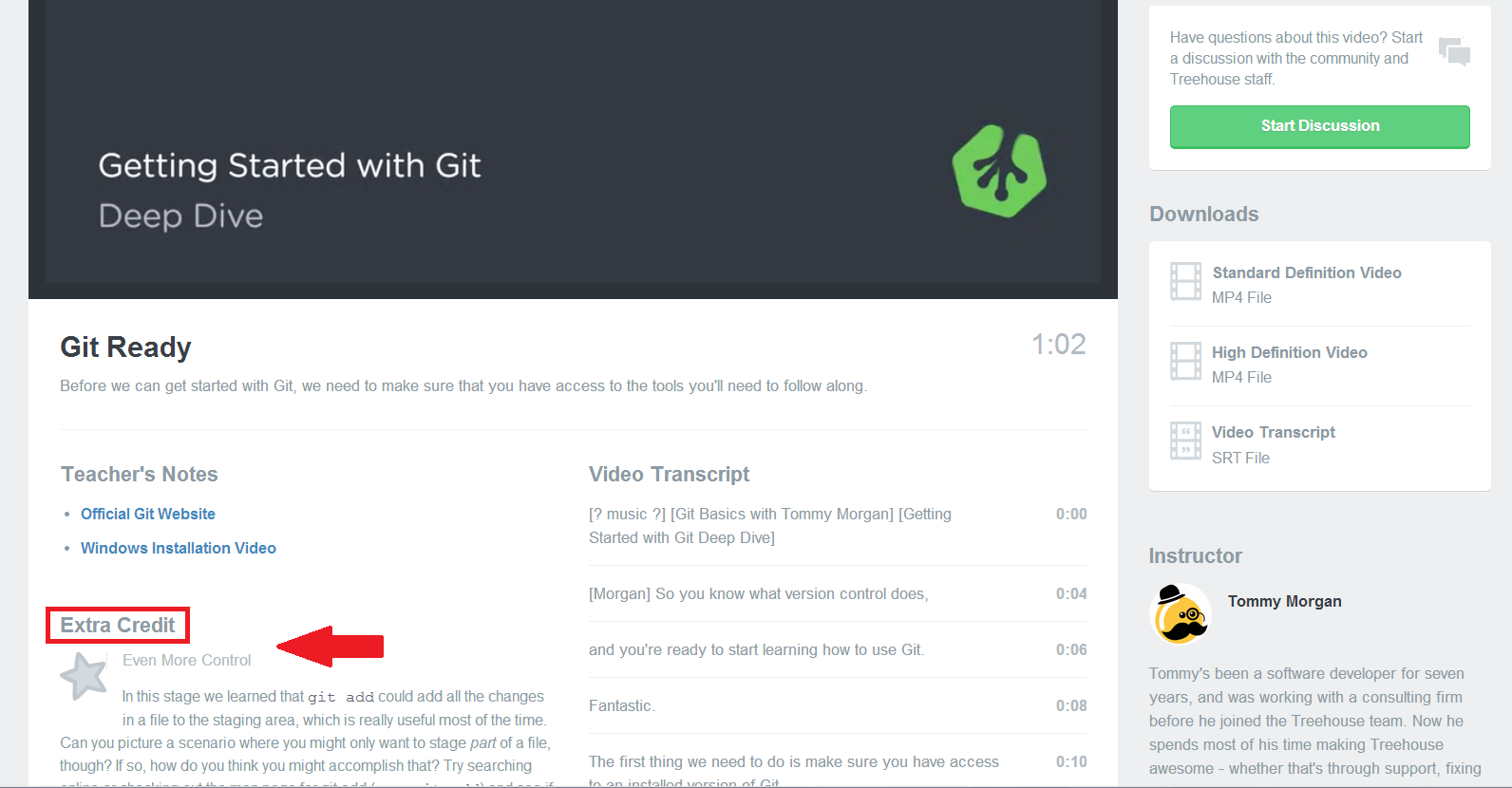 Brian Kendig
2,798 Points
Cherise Mead
5,788 Points
Is there a way to mark that I've done the Extra Credit so I can keep track of where I am? There are some I'd like to loop back to when I'm further on in the Track but I don't want to forget.