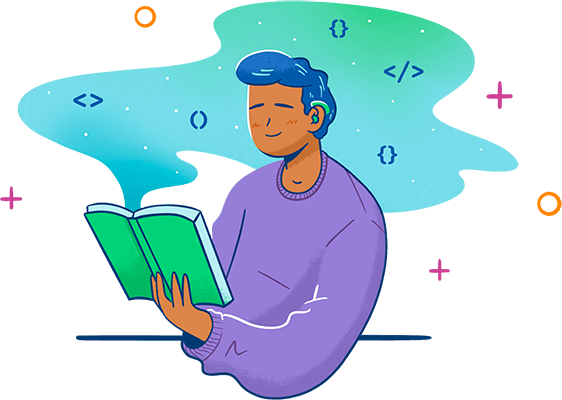 Welcome to Tracks
Treehouse Tracks are guided curriculums that cover all relevant Courses and Workshops necessary to master a subject. Treehouse's learning library includes dozens of Tracks on a variety of topics including web design, programming, and more. With Compass, you'll also be able to test out of subjects you already know, and create a custom curriculum for your learning goals.
View all Tracks
Ready to start learning?
Treehouse offers a 7 day free trial for new students. Get access to 1000s of hours of content. Learn to code, land your dream job.
Start Your Free Trial
24 hours
Track
Java Web Development
---
Do you want to learn how to build web apps with one of the most portable and in-demand programming languages available?
In this Track you'll work through core Java language concepts and development practices while learning about the paradigm of writing software for the web. You'll gain experience in popular web frameworks and learn best practices in handling database connectivity in your applications.
As the cherry on top, you'll even tackle multiple ways to develop RESTful APIs with Java to power UIs coded by yourself or by collaborators writing native mobile apps.
You'll start with our HTML and CSS basics courses, to lay the foundation. Then, we'll introduce the concepts of Java Lambdas, Git, and Spark, a micro-framework.
Next, you'll learn about Java Annotations, the preferred approach to integrating powerful third-party libraries into your own Java applications. You'll learn the basics of working with the Spring framework, and then some fundamentals of SQL.
The Track then covers ground on Hibernate basics and next steps for working with Spring, including unit testing and user authentication. Finally, you'll wrap up the Track with courses on how to build a REST API in Spark and Spring, respectively.
Let's dive right into Java and get you up to speed!
An entry-level salary for the technologies covered in this track is about $70,000 / yr on average.

Some companies that use these technologies regularly include: Google, Netflix, Twitter, Amazon, EBay