Bummer! This is just a preview. You need to be signed in with a Basic account to view the entire video.
Installing WordPress with DesktopServer
2:28
with Zac Gordon
In this video we walk through launching DesktopServer and installing a copy of WordPress.
NOTES:
Running DesktopServer Each on Restart
Since DesktopServer controls your local server, each time you restart your computer you will need to restart DesktopServer before you access your site.
Step 1. On the first screen you choose "Yes. Restart DesktopServer with privileges"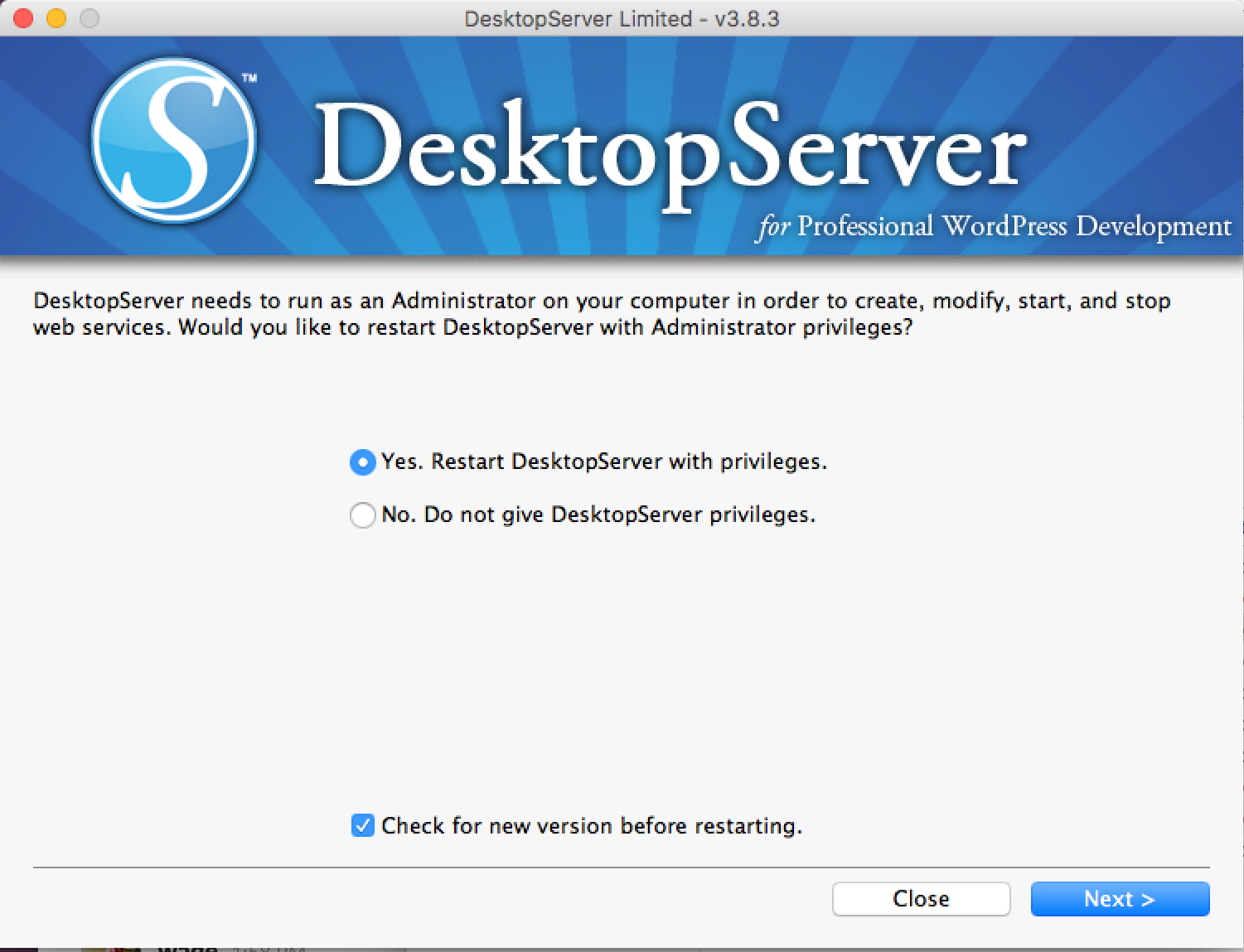 Step2. On the second screen "Yes. Start Apache and MySQL services". This is the important step, Apache is your web server and MySQL is your database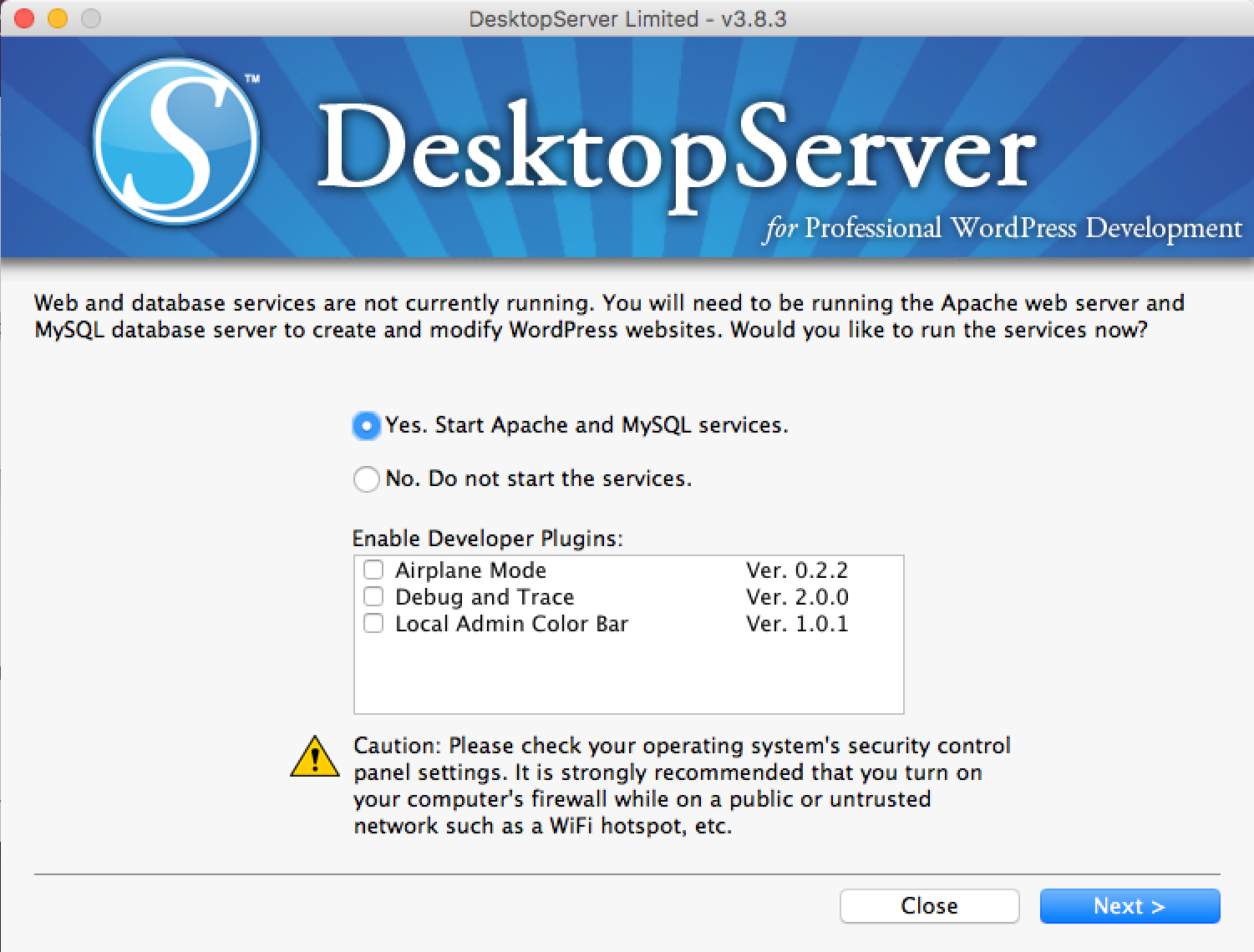 Step3. On the third screen if you do not need to set up or remove anything new, you can just click the "Close" button. Optionally you can choose the "Sites" button to see the sites you have setup.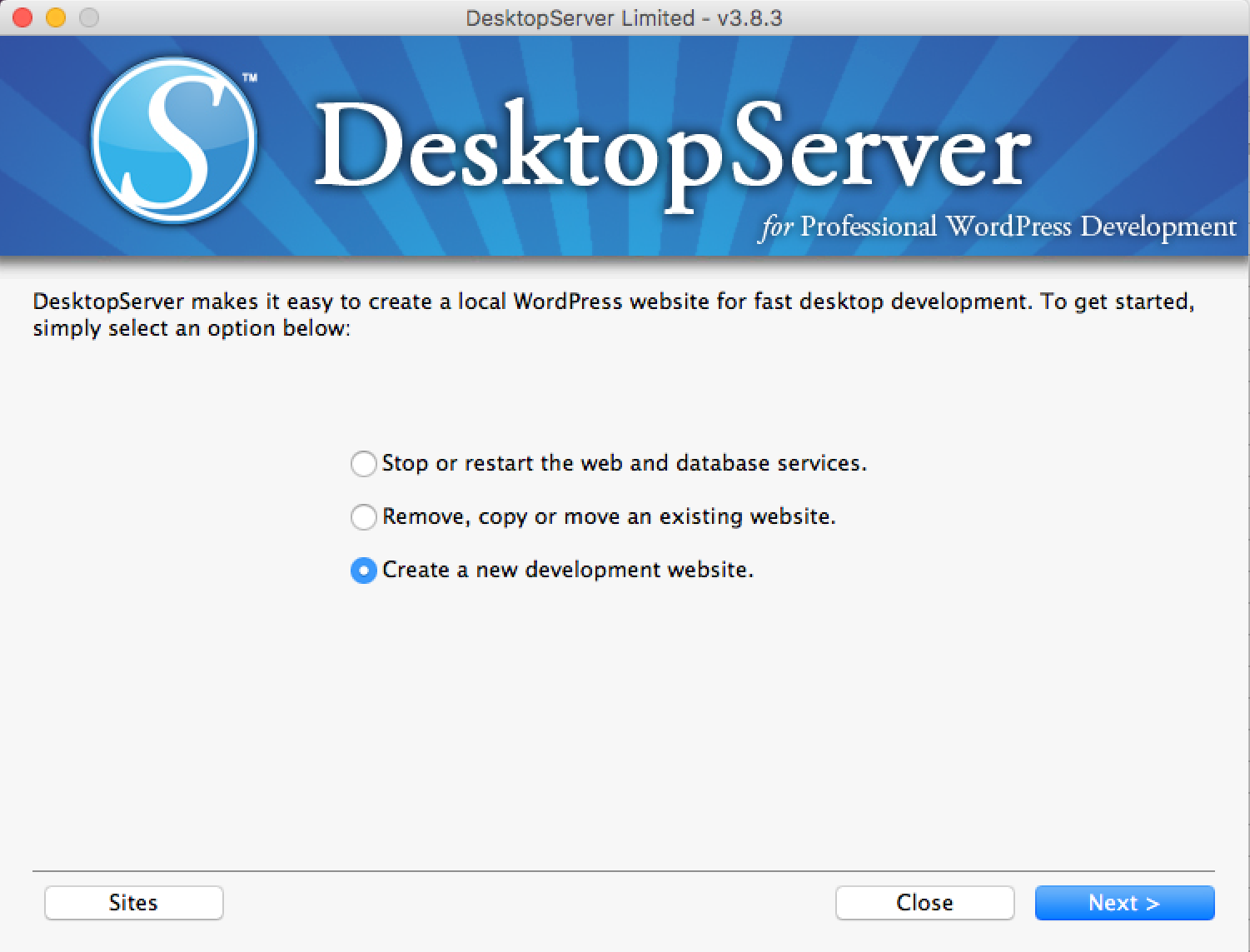 NOTE for Skype Users:
If you have Skype installed you may not be able to install WordPress as shown in this video. If you can't see the WordPress installation page after installing DesktopServer please open DesktopServer and go to Tools -> Options -> Advanced -> Connections and uncheck the box "use port 80 and 443 as alternative". Then reboot your computer
0:00

Now that we've looked at how to install DesktopServer on our computer,

0:04

let's take the next step to show how we could use DesktopServer to install

0:08

a WordPress application locally for us.

0:12

We'll go ahead and click Yes, Restart Desktop Server with privileges,

0:16

enter in our password, and then we want to click to Create a new development site.

0:25

We have a few options here.

0:26

First of all is the URL that we're going to use.

0:30

In this case, we'll just call it wpdemo and notice that it ends in .dev.

0:36

This is not something that we can change, and DesktopServer does this on purpose so

0:40

that we don't confuse development, or local sites, with live sites and URLs.

0:46

It does have the option later,

0:47

if you choose to export your application, to change that to something else.

0:53

It also has a Blueprint option here where you could set up just a blank server

0:58

install, or you could install the latest version of WordPress that it comes with.

1:03

It is possible to add updated or different versions of WordPress into a special

1:08

Blueprint folder, and you can find links how to do this in the show notes.

1:14

Finally, it's going to choose a site root or where we want to save all of our files.

1:20

Notice that it's putting this inside of our Documents folder,

1:24

inside of a folder called Websites.

1:26

However, you do have the option to change this,

1:28

if you want these files to be saved somewhere else.

1:32

None of this should affect how we access the site, and it's really just going to be

1:36

the URL we set up here that will allow us to access our local WordPress install.

1:42

Let's go ahead and click Create, and then it tells us that it's done

1:46

all of this stuff to go ahead and install WordPress.

1:49

Finally, it's going to give us a link to log in to our new WordPress site, so

1:54

we can begin setting it up.

1:56

When we click on this link, we land on the Wordpress install script.

2:01

The Wordpress install script walks you through the actual process for

2:06

giving Wordpress the information it needs to finish the installation process.

2:11

This install script is quite common, and

2:13

if you're setting up a live WordPress site or a local one, you will likely see it.

2:18

However, you may see different options,

2:19

depending on how you're setting up your site or where.

2:23

In the next video, we'll take a look at how to walk through this setup process.
You need to sign up for Treehouse in order to download course files.
Sign up