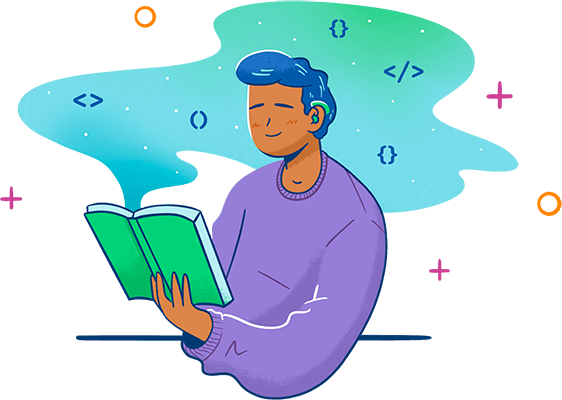 Welcome to Tracks
Treehouse Tracks are guided curriculums that cover all relevant Courses and Workshops necessary to master a subject. Treehouse's learning library includes dozens of Tracks on a variety of topics including web design, programming, and more. With Compass, you'll also be able to test out of subjects you already know, and create a custom curriculum for your learning goals.
View all Tracks
Ready to start learning?
Treehouse offers a 7 day free trial for new students. Get access to 1000s of hours of content. Learn to code, land your dream job.
Start Your Free Trial
56 minutes
Track
Coda Basics
---
This Track will teach you the essentials and core building blocks of Coda. You'll first create and publish a simple "About Me" doc. Then you'll learn how to use Coda as a tool for learning, note-taking, time management, and more by customizing a workbook doc we've built in Coda to best fit your learning needs.
Some companies that use these technologies regularly include: The New York Times, Doordash, Spotify, Uber, Zapier, Figma